Twitter Chooses NYSE for IPO #SorryNasdaq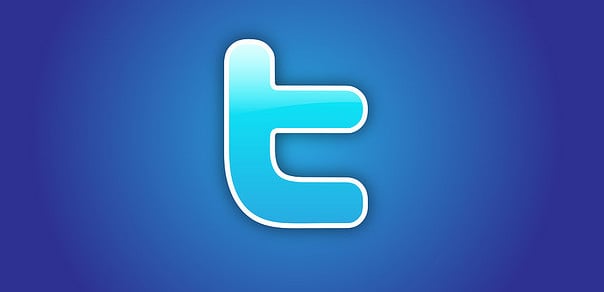 Twitter (NYSE:TWTR) revealed its decision to list on the New York Stock Exchange (NYSE:NYX) in its initial public offering filing Tuesday, reflecting a major blow to the Nasdaq (NASDAQ:NDAQ), which prides itself on hosting many of the top tech companies. According to Bloomberg, the company also reported in its filings that its revenue more than doubled to $168.6 million in the third quarter, but its net losses also widened to $64.6 million comparied with $21.6 million a year earlier.
Industry sources now expect Twitter to kick off its investor roadshow on October 28, and begin trading on November 15. Twitter will join the likes of Intel (NASDAQ:INTC), Oracle (NASDAQ:ORCL), and Pandora Media (NYSE:P) on the NYSE come November, and its decision represents just another thing the microblogging site has done differently from its rival social network, Facebook (NASDAQ:FB), which chose Nasdaq OMX Group Inc. back in 2012, but suffered the consequences of its decision when a software malfunction delayed its initial trading.
Twitter also chose Goldman Sachs Group (NYSE:GS) for its listing, while Facebook chose Morgan Stanley (NYSE:MS), and the San Francisco, California-based company has also kept much more of a low profile during the process.
The NYSE and Nasdaq compete fiercely for listings, because according to Bloomberg, they earn about a fifth of their revenue from listing fees alone, and thus bitterly battle for the best deals.
The Nasdaq has long been the tech-heavy exchange, but in recent years the bourse has lost some of that prestige, thanks in part to its Facebook IPO blunders, leading lucrative tech companies like LinkedIn (LNKN) and Pandora to choose the NYSE over the Nasdaq.

The Nasdaq desperately wanted to redeem itself by hosting Twitter, even flying its CEO Robert Greifelt to the company's headquarters as recently as October 4 according to Reuters, but the online messaging service still chose the NYSE in the end, and all the Big Board's spokesman could say was that the Nasdaq "[wished] Twitter well."
So far, it looks like Twitter is seeking to raise more than $1 billion for its IPO, reflecting one of the year's largest and most anticipated, and Bloomberg reports that the eight-year-old company is now valued at about $12.8 billion, based on the value of its common stock at $20.62 a share as of August.
Twitter confidentially filed for an IPO on September 12 with the U.S. Securities and Exchange Commission, but the Jumpstart Our Business Startups Act promised to keep its financial data under wraps until three weeks before marketing the offering to investors. NYSE shares rose 0.70 percent to $44.53 by the close Wednesday upon Twitter's unveiling of its decision, while those of the Nasdaq grew 1.05 percent to $33.68
Don't Miss: Facebook Is Helping Sites, Apps Track You Down.