Twitter Fleshes Out Its Patent Portfolio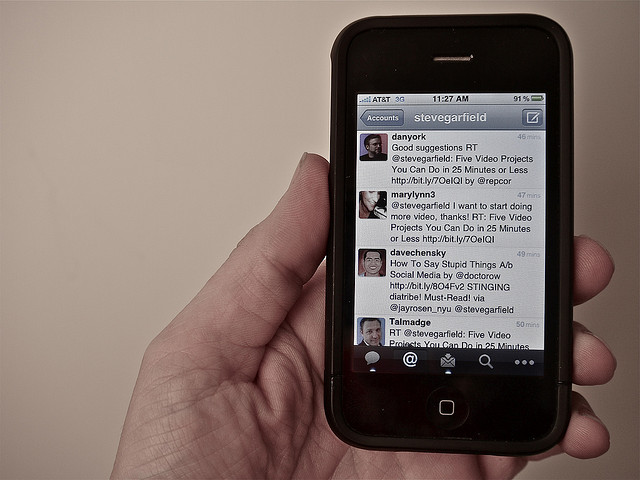 Twitter (NYSE:TWTR) on Friday announced that it purchased 900 patents from International Business Machines (NYSE:IBM) in December and entered into a cross-licensing agreement with the company, which has consistently accumulated the greatest number of patents of any U.S. tech company for the past 21 years. Financial terms of the deal were not disclosed.
"This acquisition of patents from IBM and licensing agreement provides us with greater intellectual property protection and gives us freedom of action to innovate on behalf of all those who use our service," said Ben Lee, legal director of Twitter.
The patents will give Twitter access to new technologies and will help protect the company from future patent litigation. In the convoluted world of tech patents, the more patents a company owns, the better protected it is against being sued for patent infringement. The more patents that Twitter owns, the more likely it is that anyone who wants to sue the company is also infringing on one of Twitter's patents.
According to a report from Bloomberg, before Twitter's November initial public offering, the company held just nine patents and had 95 pending applications. Having so few patents left the microblogging site highly vulnerable to patent litigation from rival companies. The agreement also solves a complaint that IBM filed last year, claiming that Twitter violated three of its patents. Because IBM owns so many patents, the company has patent agreements with almost every major tech company.
"As Twitter expands and starts delivering video, they need to increase their intellectual property portfolio," said Richard Doherty, research director of New York-based tech consulting firm Envisioneering Group, to Bloomberg. "We believe some know-how is going along with the patent transfer, not just patent numbers."
According to Bloomberg, some of the patents Twitter has purchased relate to technologies including video compression, messaging, and international shipping requirements, in addition to the three patents IBM claimed Twitter was infringing on last year. Those patents included technology related to networking based on common contacts, showing ads without interfering with the interactive aspects of a website, and reducing traffic through using interconnected computers.
"We are pleased to reach this agreement with Twitter because it illustrates the value of patented IBM inventions and demonstrates our commitment to licensing access to our broad patent portfolio. We look forward to a productive relationship with Twitter in the future," said Ken King, general manager of Intellectual Property for IBM.
Twitter's stock rose 150 percent during 2013 after the most highly anticipated IPO of the year, although analysts are currently torn over what the stock is going to do next. The general consensus is that it's way overvalued, especially considering that Twitter has yet to make a dime. Whether Twitter can become the next Facebook (NASDAQ:FB) hinges on whether the social network can grow its user base and monetize successfully.
Drawn-out patent litigation has been increasingly taking up the time, energy, and money of technology companies. Earlier this week, Google (NASDAQ:GOOG) and Samsung (SSNLF.PK) announced that they signed a 10-year patent agreement covering all present and future patents and forming a more powerful alliance against mutual rival Apple (NASDAQ:AAPL) in an attempt to protect themselves from expensive and lengthy patent lawsuits.
More from Wall St. Cheat Sheet:
Follow Jacqueline on Twitter @Jacqui_WSCS