Twitter Flies High Above Rivals With Retargeted Ads on Mobile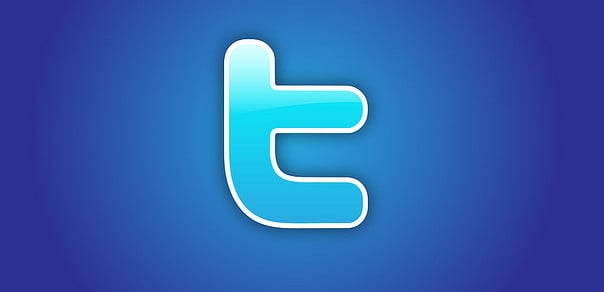 Now that the company has its initial public offering behind it, Twitter (NYSE:TWTR) is focusing on increasing its ad revenue, and it is ready to launch retargeted ads on its mobile platform — a project the social network has been testing since July.
TechCrunch reported Wednesday that Twitter is gearing up to roll out retargeted ads facilitated by browser cookies, and the company could make the announcement as early as Thursday, alerting tweeters that they will not only be targeted by ads on their desktops but also on their mobile devices.
It isn't breaking news that social media sites retarget ads so that certain advertisements go purposefully to users who have shown an interest in their products. For example, if you find yourself booking a trip to Mexico and then bail out at the last minute, you shouldn't be surprised that an ad for a flight page or travel site pops up on your Twitter feed later that night.
The practice is pervasive, and it works, which is why it is employed by many social media platforms. Facebook (NASDAQ:FB) is probably the most widely known network that takes advantage of such advertising, but what will soon set Facebook and Twitter apart is where they each retarget ads, rather than if they do it at all.
As of now, Facebook only retargets on the desktop. Twitter does, too, but it is getting ready to roll out retargeted ads on mobile. It's an ambitious project, considering that retargeting on mobile historically hasn't worked because phones and tablets can't save what sites you've visited as well as laptops and desktops do, but TechCrunch reports that Twitter has found a way to tie the identity of a mobile user to what they do on the computer.
How does the company do it? TechCrunch says Twitter has managed to tie together fragmented mobile and desktop browsing habits. When users log into their accounts on their computers, the microblogging platform can analyze the cookies in their browsers to see where they've been on the non-mobile Web. Then, when they log back into that same account on mobile, Twitter can still use what they've learned from Web cookies and gift their subjects with a fresh batch of retargeted ads.
Zack Coelius, CEO of retargeted ads startup Triggit, said to TechCrunch: "Twitter is in a unique position because people log in on both the Web and phone. That's a really big deal because mobile phones don't have the ability to set cookies, so you can't do retargeting. [Twitter's method] gives it a huge advantage, enabling them to provide relevant targeted ads on mobile phones."
Sounds complicated, but retargeting ads on mobile is imperative for Twitter and its ad revenue capabilities because its third-quarter earnings report showed that 76 percent of its 232 million monthly active users are accessing the service via a mobile device. That means that Twitter's ads are really only productive if they can target users on the mobile medium, and ad buyers recognize this reality just as much as — if not more than — Twitter does.
TechCrunch reports that the initial rollout could be somewhat of a "soft launch," in that all advertisers might not be immediately capable of buying the ads, and they might not show for all users. Eventually, Retargeted Promoted Tweet ads will almost definitely become available for purchase, but Twitter has to first make sure that its initial launch goes smoothly and leaves no trail of cookie crumbs that it will have to deal with later.
Don't Miss: Did Google Steal Android Code From Oracle?