Twitter Goes on Full Blitz Ahead of IPO, Super Bowl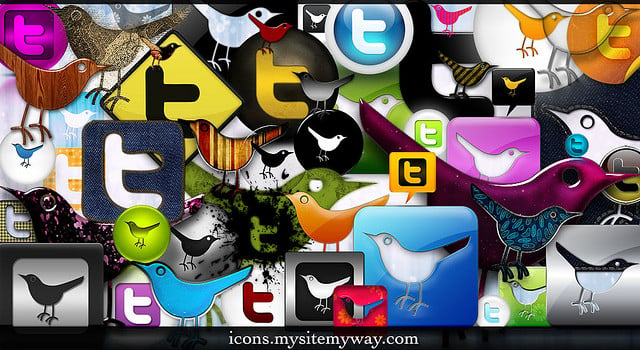 As the calendar creeps closer to Twitter's IPO, the social media star is prepping for the second-biggest event in the company's future — the 2014 Super Bowl. Twitter announced it has big plans in place with 21st Century Fox (NASDAQ:FOX), which will air the game, and plans to capitalize in every way possible on a Super Bowl expected to generate the most tweets ever for a single event.
Twitter has yet to announce a date for the IPO, but sources told Reuters last week that it will likely come around Thanksgiving. During Advertising Week X in New York this week, Glenn Brown of Twitter sat down with executives from 21st Century Fox and the NFL to discuss how new initiatives to generate ad revenue were coming to fruition, as well as how they would impact the Super Bowl in February.
The main innovation is Twitter Amplify, a project that sends instant replays of big moments of games onto the social media hub. Sports fans are able to see content from live games just after they happen, and the replays will be sponsored by advertisers. Among ways to bring more ad revenue to its wildly popular service, Twitter now has one of its best answers yet, and the biggest post-IPO event should be the key revenue generator for the company.
Glenn Bown, director of Promoted Content & Partnerships for Twitter, told the Advertising Week X panel that Twitter Amplify was already scoring big for the company ahead of its IPO.
"The market's responded really well, both on the supply and demand side," Brown said. "We have 30 partners signed up for Twitter Amplify now, most of them in television, a lot of them in sports." Brown mentioned that Disney's (NYSE:DIS) ESPN was the first partner that joined Twitter Amplify in what looks to be a lucrative deal.
ESPN is one of Disney's most powerful assets, and the new Fox Sports 1 network launched with plans to take some of that business. The buildup to Super Bowl Sunday should provide Fox with a way to promote the biggest television event of the year on the Fox network. In fact, Fox announced it will hold a contest in which it will award 30 seconds of ad space to a company winning a social media contest, The New York Times reports.
According to the newspaper, it will be the first time in history the network broadcasting the Super Bowl is holding its own ad contest. However, social media have entered a new phase in their existence. Since Facebook (NASDAQ:FB) solidified its mobile strategy following its own IPO, the money on the table is there for every company that wants a piece of social promotion.
Twitter has the advantage of moving toward its IPO with the lessons learned from Facebook's launch. Sources told The Street this week that Twitter may pass over Nasdaq OMX (NASDAQ:NDAQ) in favor of NYSE Euronext (NYSE:NYX) for its IPO. Facebook's launch, which became disastrous after a technical glitch on the Nasdaq, is serving as an example of what not to do when going public.
Twitter has a great deal of momentum on its side, which should only increase as new partners take up Twitter Amplify and set the stage for the Super Bowl. Fox will hope to have momentum of its own by then, giving the company a boost in efforts to tackle Disney's sports empire. Media companies have seen their future, and it is linked directly to Twitter.
Don't Miss: Here's How BlackBerry Is Setting the Stage for Privatization