Twitter Offers the Blessing of a Filter for Big Events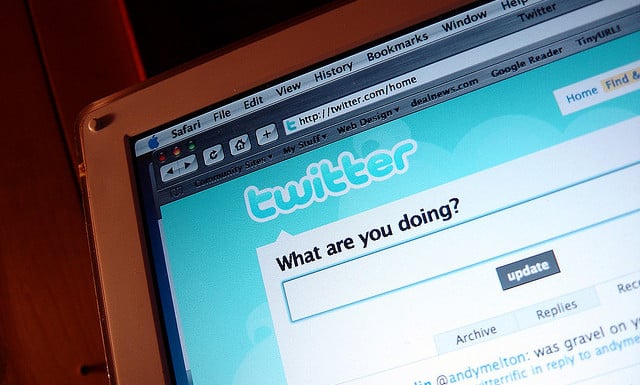 Twitter (NYSE:TWTR) offers titillating — though short, 140 characters-long — texts, traversing a range of tremendous topics such as TV-awards or terrible tribulations such as twisters. Except here's the thing about all that — sometimes said titillating Twitter tweets aren't actually as titillating as one could hope, and anyone who utilizes the social media platform can probably attest to this.
This is an issue that up until now was not dealt with by the company — after all, a paintbrush salesman can't be responsible for every failed oil painting of a soggy cucumber out there — but recently, Twitter has announced new plans for publicizing major events in a more tailored way. Events that are important to a wide audience can now have custom timelines created around them. In the timelines, the best content on major topics can be amalgamated in the same place — and it allows the more boring content to be weeded out.
This is a useful tool for a lot of groups, though the organizations and companies that are being given the opportunity to do so are at present limited. It also aids Twitter in some very specific ways, according to All Things D, which notes that events like Hurricane Sandy and the Academy Awards have a way of drawing in new users to twitter.
Unfortunately, sometimes those events that draw new eyes also open the valve on so many electronic mouths that the good content can get lost with the less interesting — all those hash-tags stick everything in the same big pot — and those new users may not choose to be ordained into the tweeting fold, join the electronic birdhouse, or enlist with the regiment of 140 characters. That's bad for business. This newest addition to the Twitter interface should go a long ways towards solving that problem.
Now, companies like Apple (NASDAQ:AAPL) can have their own timelines on Twitter, which will contain only the content they find salient. A newcomer or apple fan will have a simple and easy location to find some filtered and selected Tweets. "Carson Daly, host of The Voice, created a custom timeline to be a live companion to tonight's competition. POLITICO is organizing the best Tweets from policy industry experts in this new Tweet Hub and tonight, Bleacher Report will help sports fans keep up with the best moments from the Championship Classic match-ups tonight," were examples listed in the company's press release.
Don't Miss: Google to Offer Cheaper Motorola Phone Option.