Twitter Puts Its Foot in Its Mouth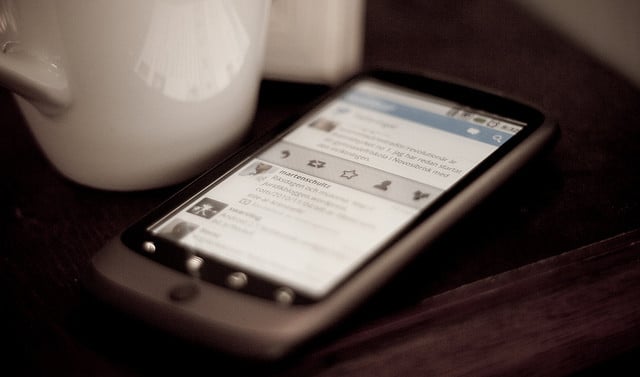 Twitter (NYSE:TWTR) instated a new policy on Thursday that allowed blocked users to still see all the content posted by the people who blocked them, but the public uproar over the change led to the company undoing the new policy almost immediately. Early on Friday, Twitter posted a message on its blog, saying that it is reverting the changes made to the block function.
Before the change was made, when a Twitter user blocked another person, the blocked user couldn't see any of the content posted by the blocker. The blocked person couldn't follow the blocker, interact with the blocker, or see the blocker's updates on his or her timeline.
Twitter changed that policy in order to protect people from the retaliation that often occurs when a user realizes they've been blocked. The reasoning was that if the blocked user still sees updates from the blocker, they are less likely to realize that they've been blocked. It's easy to see the holes in that logic: What exactly is the point of blocking someone if they can still see everything you do on the site?
A petition asking Twitter to undo the change was posted on Change.org by Zerlina Maxwell, who said that she uses the site for her work and utilizes the block function almost every day to distance herself from people harassing her.
"This is a huge and very serious problem for people, like me, who have received repeated rape and death threats on Twitter on a fairly consistent basis. I utilize the Block button almost every day and while that is not a perfect solution — because users can simply log out to view your timeline even if you have blocked them — it at least forbid harassers from following you and at worst retweeting you into their feed which can simply allow their followers to also harass you," Maxwell said in the petition, which has gotten 2,125 signatures.
"We have decided to revert the change after receiving feedback from many users — we never want to introduce features at the cost of users feeling less safe," Twitter said in a blog post. "We believe this is not ideal, largely due to the retaliation against blocking users by blocked users (and sometimes their friends) that often occurs. Some users worry just as much about post-blocking retaliation as they do about pre-blocking abuse. Moving forward, we will continue to explore features designed to protect users from abuse and prevent retaliation."
Follow Jacqueline on Twitter @Jacqui_WSCS
Investing Insights: Is Facebook Poised to Head Higher?