Users Complain About Jay-Z and Samsung Making it Rain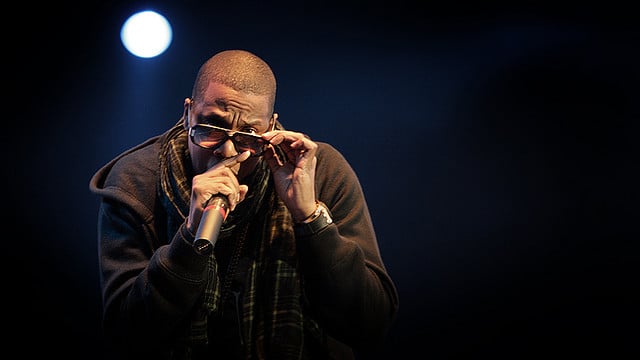 The partnership between Jay-Z and Samsung Electronics Co. (SSNLF.PK) was supposed to be destined for greatness — Samsung Galaxy phone users could get a free early bird special to Jay-Z's new "Magna Carta Holy Grail" album and both Jay-Z and Samsung could benefit from the increased exposure. But just as the two parties were about to pat themselves on the back for an idea well done, technical glitches got in the way, and soon, user complaints were sounding out Jay-Z's new noise.
Consumers learned in June that the iconic rapper would be offering up one million copies of his newest album for free through an application on Samsung's smartphones. Users who downloaded the Magna Carta Holy Grail app were supposed to be granted access to the new album after midnight Thursday, but for many, that excitement never came to fruition.
Just after the fireworks died down on Independence Day, Samsung Galaxy users rushed to download the app and claim their prize as soon as possible, causing an influx of data requests that the tech giant seemingly wasn't prepared for. Frustrated users experiencing the delay opened and closed the app to no avail, and many never found success. Though Samsung has been quiet about how many copies of the album were downloaded, it maintained that the figure was "very close" to the one million copies it originally promised.
Those who were successful at getting into the app then experienced further distresses: many complained about the access of private information the download demanded, including physical location and phone call data. Asked to sign into their social networks before accessing the app, consumers were turned off by the number of hoops they had to jump through to get to the music.
While Jay-Z apologized on Twitter for the technological difficulties, his management was less sympathetic about the privacy complaints. John Meneilly, one of Jay-Z's managers, said to The Wall Street Journal: "It's much ado about nothing. You have to provide a lot more information than was asked for in this app when you buy music with a credit card. There's no secret room with people trying to mine through and find out which other artists you like or don't like."
So as music and technology businesses work out the kinks in these lucrative partnerships, they'll look to Jay-Z's experiment as the guinea pig of the mobile app venture. Many big name artists like Lady Gaga are zeroing on mobile apps as the next big distribution system, and it is important that initial technological glitches and consumer complaints are ironed out before the release of albums revolve solely around an app.
Jay-Z's $20-million deal with Samsung was not cemented until the morning of June 14, meaning the app had to be built in 17 days in order to meet the release deadline. That may explain why the venture experienced such unanticipated last-minute setbacks.
Unsurprisingly, the only company likely tickled about the setback is Apple Inc. (NASDAQ:AAPL), Samsung's main rival. Though the iPhone giant has yet to make any big moves to partner with music icons like Samsung, the company is ready to tap into the music industry in a different way via its new product, iRadio, which works on the same premise as Pandora (NYSE:P).
The music will be curated based on the user's listening habits and will be available to users in two ways: ad-free via iTunes Match or ad-supported and free. But iRadio's success is hinged on Apple's ability to capitalize on mobile ad sales and avoid the complications the company faced when it attempted to launch its first music-based social network, Ping. Analysts are still leery about predicting success for the product.
Here's how Apple traded on Tuesday: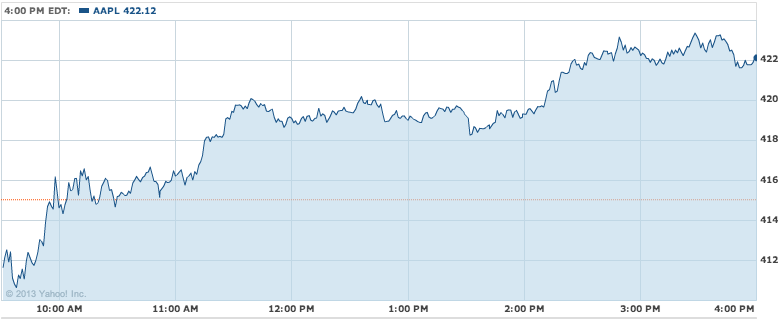 Don't Miss: Angry BlackBerry Investors Are Ready to Pop.