Verizon CFO: Google Fiber Hardly a Threat to FiOS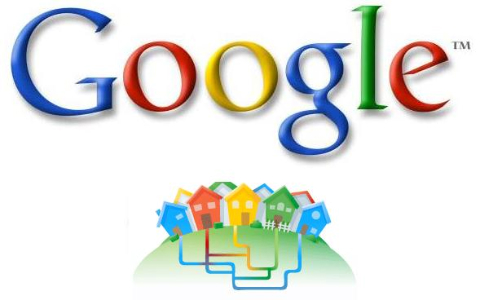 Though the appearance of Google's (NASDAQ:GOOG) high-speed Internet service has frightened and intimidated competitors wherever it's appeared, one company is on the record saying it's not impressed. Fran Shammo, Verizon's (NYSE:VZ) chief financial officer, told guests at a telecom summit this week that Google Fiber wouldn't ruffle his company's feathers by entering FiOS markets, and that he doubted the tech giant would even try.
FierceTelecom reported on Shammo's talk at the Nomura Global Media and Telecom Summit earlier in the week. Shammo, whose company delivers speeds with a ceiling of 300 Mbps, wasn't fazed by Google's clip of 1 Gbps, and reminded attendees that Verizon has been there and done that in a New York home three years ago.
"By doing what they are doing, they are forcing everyone to step up their game, provide more throughput to the home," Shammo said. "But FiOS already does that." What would happen if Google decided it was time for a FiOS neighborhood to get Fiber? Shammo believes no such thing would happen, and Google would be loath to attempt it. "We compete vigorously in the FiOS footprint and I highly doubt Google will build anything in the FiOS area," Shammo continued. He went on to describe the hype surrounding Google's top speeds as "a lot of spin."
Internet customers in areas where Google Fiber has appeared would tend to disagree. Many have been quick to ditch plans with Time Warner Cable (NYSE:TWX) in Austin, and forced the company into offering free Wi-Fi in the city. Elsewhere, reports of competitors upgrading their service speeds unsolicited tell the tale of the new broadband player having a profound impact on local markets. After all, few would pass up a 500 percent speed increase when the cost of Google's service is on par with Time Warner plans.

Fran Shammo hinted Verizon would simply push their speeds to never-before-seen levels were Google Fiber to enter a FiOS market. "It's great and but we can do it [too]," he told guests at the telecom summit. As of now, Verizon isn't expanding its FiOS markets, and instead will try to land more subscribers in places where its service is available.
"It's about penetrating what we have open for sale," said Shammo.
If Google Fiber rolled into town, that level of penetration could be seriously dented.
Don't Miss: Elon Musk and Ben Bernanke: Separated at Birth?