Verizon Enters Mobile Gaming and 2 Telecom Stocks Seeing Action
MetroPCS Communications (NYSE:PCS): The company's shareholder, P. Schoenfeld Asset Management LP, again made a challenge to the wireless carrier regarding various issues concerning its proposed merger with Deutsche Telekom AG's T-Mobile USA, which continues a protracted back and forth between the firms ahead of MetroPCS's upcoming shareholder meeting. PSAM has been one of the deal's most vocal critics, and it said it read MetroPCS's latest letter with "significant frustration and confusion," adding that while MetroPCS accused it of distracting from other matters at hand. Furthermore, its agenda is to realize the greatest value possible for all of the company's shareholders.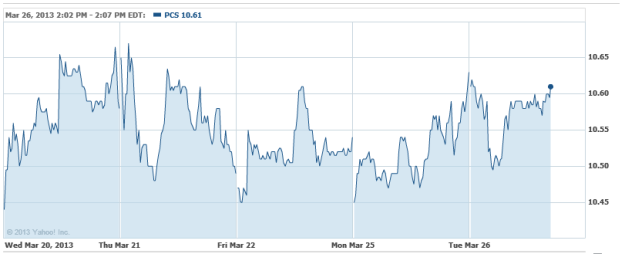 Sprint (NYSE:S): Insider Monkey reports that at year's end, a total of 49 of the hedge funds were bullish on Sprint, in a change of 26 percent from the previous quarter. Paulson & Co held the most valuable position with a $724 million position in the stock, as it compromises 4.5 percent of its 13F portfolio. Omega Advisors brings up second place, managed by Leon Cooperman, which held a $318 million position. The fund has 5.8 percent of its 13F portfolio invested in the stock, and others with similar optimism include D. E. Shaw's D E Shaw, James Dinan's York Capital Management, and Eric Mindich's Eton Park Capital.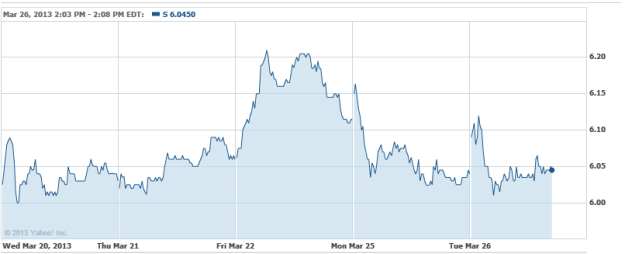 Verizon (NYSE:VZ): Beginning during the second quarter, Google (NASDAQ:GOOG) Android phones on the Verizon Wireless network is to launch with a social gaming platform. The platform is powered by Playphone, and it is already available on Google Play and iOS. "People will be able to see what games their friends are playing," Playphone CEO Ron Czerny stated to Forbes. "They can invite them to play games. They can chat with each other." Furthermore, like other social gaming platforms Playphone provides a layer of additional information for game playing. They were able to do that prior to downloading the Playphone app, but having the platform pre-loaded with Verizon phones adds some advantages, says Czerny.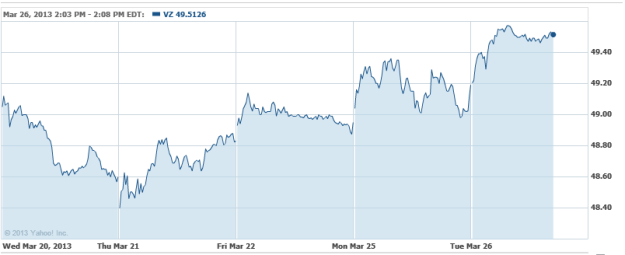 Don't Miss: Will Blackstone and Icahn Shake Up Dell's Journey to Privatization?