Verizon Gives Up on Canada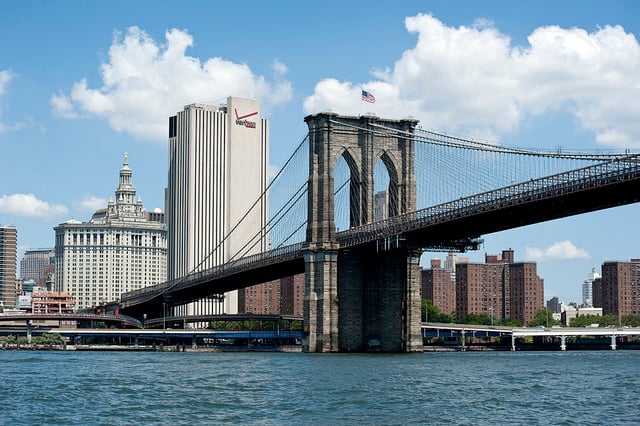 For a decent portion of the summer, speculation has been flying that Verizon Communications (NYSE:VZ) was looking to enter the Canadian wireless market. Canadian regulators have been trying to stimulate competition in the market — which has left consumers complaining about lack of choice, high prices, and poor service — by forbidding any of the big three Canadian wireless providers from bidding on smaller companies that have been unable to compete and are looking to be bought.
But in a phone interview with Bloomberg on Monday, Verizon CEO Lowell McAdam said the company is not considering any further plans to expand into the country. This news comes on the heels of an announcement that British wireless carrier Vodafone (NASDAQ:VOD), Verizon's partner in Verizon Wireless, has decided to sell its 45 percent stake in Verizon Wireless to Verizon for $130 billion.
"Verizon is not going to Canada," McAdam said in his interview with Bloomberg. "It has nothing to do with the Vodafone deal, it has to do with our view of what kind of value we could get for shareholders. If we thought it had great value creation we would do it."
Canada's big three – BCE Inc., Telus Corp., and Rogers Communications Inc. — has rallied after the news. Verizon has been kicking around the idea of buying one of the smaller Canadian providers much to the chagrin of Canada's big three, which worried about competition from the biggest wireless company in the U.S. Verizon has the cash and know-how to build a sophisticated 4G LTE network in Canada similar to the one it operates in the U.S., which would essentially blow its Canadian competition out of the water.
But for now, it looks as if Verizon has abandoned plans to buy small Canadian wireless providers Wind Mobile or Mobilicity, leaving BCE, Rogers, and Telus to control the market, and Canadian consumers will continue to suffer from what regulators there call a lack of competition in the industry.
Follow Jacqueline on Twitter @Jacqui_WSCS
Don't Miss: Vodafone Finally Caves, Sells Stake in Verizon Wireless.