Verizon Is Knocking on Canada's Wireless Door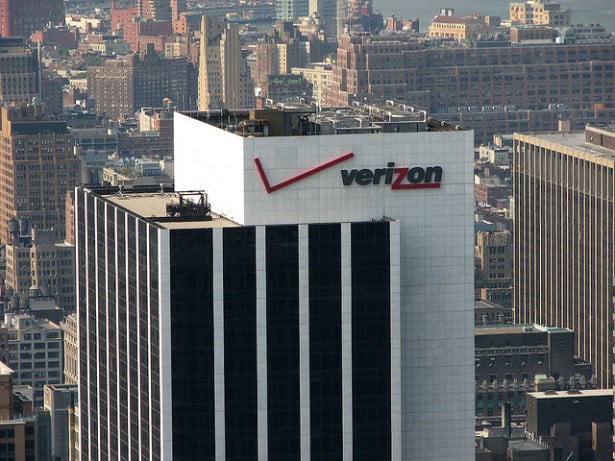 Foreign investment rules have long blocked Verizon Communications Inc (NYSE:VZ) from expanding into Canada's lucrative wireless market, but now, the company may have just found its in. Verizon is targeting two struggling Canadian wireless carriers, Wind Mobile and Mobilicity, to help it tap in. Its recent $700-million offer for Wind Mobile marks the beginning of Verizon's trek up North.
The Globe and Mail explained that Canada has long kept foreign companies at an arm's length in the wireless market by erecting foreign investment rules that bar them from full ownership of a Canadian telecom company. However, the country also strives to have four wireless competitors in every regional market, and while this policy has worked in Quebec and Atlantic Canada, it has failed in other places such as Ottawa, British Columbia, and Ontario. So for that reason, Ottawa has worked to loosen its foreign investment restraints on small companies with market share of 10 percent or less so as to facilitate possibilities for more competition for the big three phone companies, Telus Corp., Rogers Communications Inc., and BCE Inc.
The three struggling phone companies include Wind, Mobilicity, and Public Mobile — the last of which has already been sold. And that's where Verizon comes in. The communications giant is weighing its options; it has already made an initial offer to Wind Mobile for about $700-million, and it has since began talks with Moblicity. As it works to enter the Canadian market,  Verizon will need to consider the benefits and drawbacks of each company. The price for Mobilicity would likely to be lower as it faces the possibility of company restructuring, while Wind's foreign backers have already hired an investment bank to run a process to sell Wind Mobile. Verizon's offer for Wind is close to its initial estimates — between $500 million to $1 billion — but it is unclear whether Wind will bite, and whether Verizon will really be able to overcome the government restrictions.
Only time will evidence what effect Verizon's entry into the $19-billion wireless market could mean for Canada's current phone companies. However, it is clear that Verizon's size undoubtedly gives it an edge, as The Globe and Mail highlighted, its market capitalization is almost twice that of Telus, BCE, and Rogers combined.
Verizon also could use its size and buying power to help it undermine Canadian competitors by offering smartphones at reasonable prices, providing cheap roaming rates, and launching lucrative marketing campaigns, so although entry into Canada's wireless market is looking to total between $1 billion and $2 billion, it's clear that this investment could eventually really pay off.
Don't Miss: Can Intel's Web TV Compete With Dish and DirecTV?