Verizon Slides on Unimpressive Earnings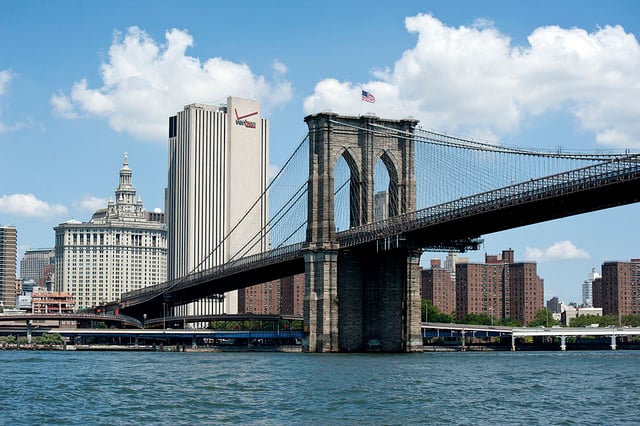 Verizon Communications (NYSE:VZ) reported earnings Thursday morning, showing double-digit growth in adjusted earnings per share, which rose 14.1 percent to 73 cents from 64 cents in the second quarter of last year. Verizon is reporting strong growth in wireless customers, and it now offers 4G LTE network access to 301 million people across the U.S.
Verizon's earnings beat analyst estimates of 72 cents. The company's revenue grew 4.3 percent from the second quarter of 2012, up to $29.8 billion from $28.6 billion. Verizon's $29.8-billion revenue was right in line with analyst estimates.
There were 6.4 million 4G LTE devices activated through the company in the second quarter, and Verizon's 4G LTE network now reaches 500 markets in the U.S. Fifty-nine percent of the company's total data traffic runs through its 4G LTE network. The wireless service saw an 8.3 percent year-over-year increase in revenue, and an addition of 941,000 postpaid wireless customers in the quarter. The company's total postpaid customers is now 94.3 million.
Verizon also saw growth in its FiOS Internet service, which increased 14.7 percent year-over-year. Verizon's FiOS Internet has 5.8 million subscribers, and the service saw a gain of 161,000 customers in the second quarter.
"Verizon's consistent strategic investments in wireless, FiOS and global networks drove strong financial performance in the first half of 2013," Lowell McAdam, Verizon's chairman and chief executive officer, said in a statement. "Having posted double-digit earnings growth in five of the last six quarters, we are focused on continuing to provide the best portfolio of products on the most reliable networks; capturing incremental revenue growth in broadband, video and cloud services; and sustaining our earnings and cash-flow momentum."
Verizon's competitors, Sprint Corp. (NYSE:S) and AT&T Inc. (NYSE:T), will report earnings on July 30 and Tuesday, respectively. The majority of Sprint was recently purchased by Japanese telecommunications company SoftBank (SFTBY.PK). While SoftBank CEO Masayoshi Son has some big plans for growing Sprint, the deal probably won't affect the company's earnings for the quarter.
On average, analysts are expecting Sprint to post an earnings loss of 28 cents per share, which compares against a loss of 46 cents per share last year. Revenue is expected to decline 1.8 percent to $8.69 billion. Analysts are expecting AT&T to post earnings of 68 cents compared to 66 cents last year, and the average revenue estimate is $31.82 billion for the carrier.
Follow Jacqueline on Twitter @Jacqui_WSCS
Don't Miss: Lumia Sales Spike, But Not Enough to Help Out Nokia.