Verizon Takes FCC to Court Solo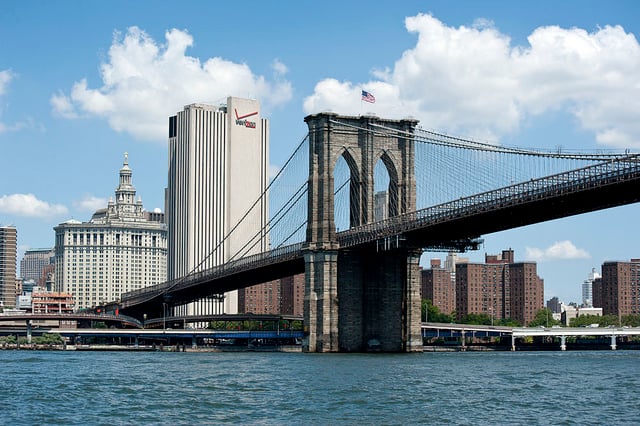 Verizon Communications' (NYSE:VZ) suit against the Federal Communications Commission will be heard in court on Monday as Verizon challenges the FCC's "net neutrality" rules that are aimed at making sure Internet providers give equal treatment to all Internet traffic.
Verizon doesn't think the FCC has the authority to tell Internet providers whether or not they can prioritize or charge extra for certain kinds of Internet traffic. The FCC believes it has to make sure the Internet remains an open place, or else innovation could be stunted and, "The next Google or Facebook might never begin," the FCC said in a statement seen by the Wall Street Journal.
The FCC has also said that the ability to charge Internet companies extra depending on how much bandwidth they take up will encourage providers like Verizon to keep capacity down to receive bigger fees. Verizon has countered that by saying that government restrictions hardly ever encourage innovation. Bloomberg Businessweek pointed out that the D.C. Circuit Court has not been friendly to the FCC in the past, and if the FCC loses there again, it could have drastic implications for what the government is and is not allowed to regulate regarding the Internet — including privacy, billing, and broadband access.
The "net neutrality" rules imposed by the FCC in 2011 have been challenged before. In 2010, the FCC lost a net neutrality case against Internet provider Comcast Corp. (NASDAQ:CMCSA), which led to the updated rules that Verizon is fighting now. The Journal noted that the FCC is struggling to find its footing in the Internet-era after the shift from traditional phone lines.
The huge amount of traffic video streaming site Netflix (NASDAQ:NFLX) takes up is one example of a site that Internet providers wish they could charge extra due to the capacity of traffic it consumes. According the Journal, Netflix's video service accounts for a third of the Internet traffic in the U.S. every night.
Liberty Media Corp. (NASDAQ:LMCA) Chairman John Malone has advocated charging Netflix extra for the space it takes up, but a spokesperson for Netflix who spoke to the Journal said, "consumers pay for high-speed broadband, which is an incredibly lucrative business for the Internet service providers," in order to "get services like Netflix." According to the Journal, Verizon is fighting the net neutrality rules alone as competitors AT&T (NYSE:T), Sprint (NYSE:S), and T-Mobile (NYSE:TMUS) have all said they support the FCC's policy.
Follow Jacqueline on Twitter @Jacqui_WSCS
Don't Miss: Verizon Facing Lawsuit Over Vodafone Buyout.