Verizon's Video Boom Causes Congestion in Key Cities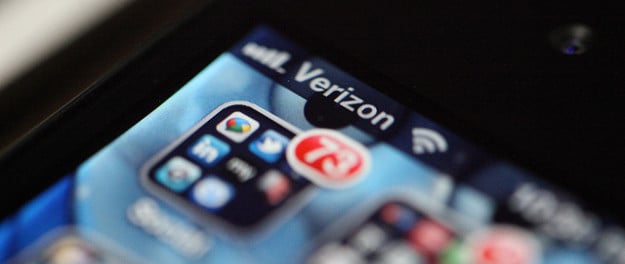 Verizon (NYSE:VZ), long known under its tagline as "America's most reliable network," is facing some trouble due to the network's recent surge in video traffic, according to a company press release. The firm said it plans on spending millions to upgrade its network in order to keep up with the growing demand. While in the past it was AT&T (NYSE:T) that suffered complaints regarding call quality, Verizon was apparently unprepared for the influence of increasing data traffic and is now enduring similar gripes.
The telecommunications giant's executives have admitted that the network is experiencing "performance declines" in several key cities like New York, Chicago, and San Francisco. Wireless download speeds are being affected in particular. In certain places, download speeds dropped by more than 20 percent according to several reports, and the network's congestion has bumped some users from 4G LTE down to Verizon's slower 3G service.
The surge of video traffic was unexpected, as "consumption is far outpacing what our expectations were," Verizon CFO Fran Shammo said in a statement. The executive also observed that major factors influencing the company's current congestion problems include the tendency for a huge increase in video consumption when customers migrate from 3G to 4G LTE service. "Their video consumption goes way up, and they're more than doubling, if not doubling, their usage," said Shammo.
Globally, video traffic on mobile networks is growing and is expected to continue to grow. Currently, about 35 percent of all traffic is video, and it's expected to grow by 55 percent year, Verizon's press release says. The increase in video traffic is a double-edged sword: Verizon has since done away with unlimited data plans, meaning that subscribers must pay more the more data they use. At the same time, the company must keep on top of maintaing the network so that future problems such as slower download speeds don't occur.
Verizon plans to shell out $500 million during the remainder of 2013 in order to improve its wireless network. The company also began to initiate additional wireless spectrum in 50 new cities in the hopes of alleviating some of the recent congestion issues and improving speeds. The company expects to finish addressing the recent congestion issues due to video traffic and improve the network's speeds by the end of the first half of 2014.
Don't Miss: Can Verizon Make Good Use of Intel's OnCue?