Viewers Like Streaming Amazon Better: Sorry, Hulu and Apple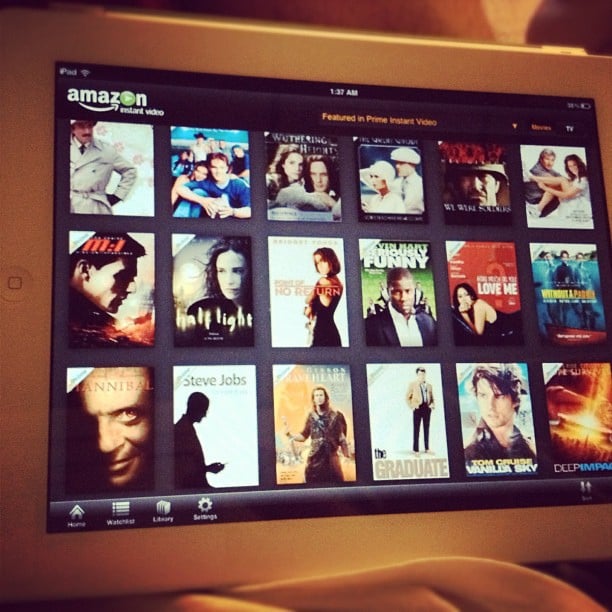 Amazon (NASDAQ:AMZN) announced today that it's online streaming video service — Amazon Instant that streams video on Amazon Instant Prime — have nearly tripled in the past year with online video usage via Amazon now surpassing both Apple and Hulu, according to a recent Reuters report.
Amazon has not disclosed the exact number of video streams, nor has it disclosed the number of people who've accessed Instant Video in the past year.
"We invested hundreds of millions of dollars in great TV shows and movies for Prime members and it's working," said Bill Carr, VP of Digital Video and Music for Amazon, per The Wall Street Journal.
Prime is a subscription-based service through Amazon, much like Netflix's online streaming video service, albeit pricier. The service boasts more recent content than Netflix often has available, however. For instance, Amazon often acquires episodes of hit television series, (such as Mad Men's final series, which is due to begin airing this Sunday) just a few days after their original air date, whereas it will likely be another year before the same series makes it to Netflix (which has only just acquired season 6.)
Prime's collection also includes a number of exclusive, recent additions such as Downton Abbey, 24, Orphan Black, The Americans, Justified, Hannibal, Workaholics, Grimm, Under the Dome, Veronica Mars, and a number of others, according to Amazon's press release.
While Netflix may still have a hold over Amazon's Instant Video, it's unsurprising that the streaming video service has managed to best other competitors like Apple and Hulu for market share; the service's number of popular exclusive titles alone gives the company an edge.
In recent years, Amazon has stepped up it's game against rival Netflix by producing more original content. Popular Amazon-produced shows include the political comedy Alpha House, and a new series, The After, which is being developed X-Files creator Chris Carter. The After is one of four new primetime series produced by Amazon this year, along with Bosch, Transparent, and Mozart in the Jungle, along with two new children's series, Gortimer Gibbons' Life of Normal Street and Wishenproof!, which will be available on Amazon Instant Video later this year and next year according to the company's recent press release.
 More From Wall Street Cheat Sheet: