Vodafone Takes Advantage of New Rule in India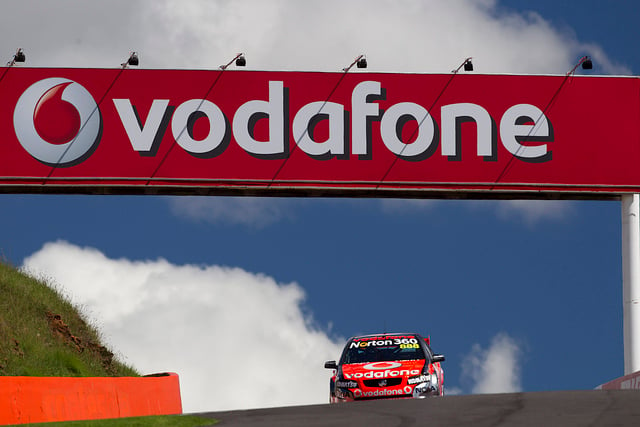 Regulators in India have approved Vodafone Group PLC's (NASDAQ:VOD) bid to take complete ownership of its Indian unit after the government there changed a rule in August that now allows telecom companies to have complete ownership of their local divisions in India rather than restricting that ownership to 74 percent, The New York Times reports.
Economic Affairs Secretary Arvind Mayaram told the Times on Monday that India's foreign investment regulator has approved Vodafone's plan to take full control of Vodafone India, but the deal still needs to be approved by India's federal cabinet. The acquisition of the remaining stake in Vodafone India will cost Vodafone Group $1.6 billion, per the publication.
At the moment, the Times reports that Vodafone directly holds a 64.4 percent stake in the company. Vodafone entered India when it purchased Hutchison Whampoa's (HUWHY.PK) wireless assets for $11 billion in 2007.
Meanwhile, foreign companies are facing a struggle in India, as the country's regulators are cracking down and trying to increase India's tax revenue. Vodafone, Hutchison Whampoa, General Electric (NYSE:GE), Nokia (NYSE:NOK), and Royal Dutch Shell (NYSE:RDSA) have been drawn into tax disputes with the Indian government in recent years.
Tax troubles in India are complicating Nokia's sale of its smartphone unit to Microsoft (NASDAQ:MSFT), as some of Nokia's assets in the country have been frozen over the charge that the telecom company owes the Indian government back taxes. One such asset includes the company's biggest smartphone factory, located in Chennai.
As for Vodafone, the company is set to sell its 45 percent stake in the U.S. operation Verizon Wireless to partner Verizon Communications (NYSE:VZ) in a record-breaking $130 billion deal in the first quarter of 2014. There have been rumors that AT&T (NYSE:T) is interested in Vodafone's European holdings when the Verizon deal is completed, but Vodafone seems as though it will instead use the cash from Verizon to grow its assets around the world. The India deal is just a small step in that direction.
More from Wall St. Cheat Sheet:
Follow Jacqueline on Twitter @Jacqui_WSCS