Warren Buffett and Carl Icahn Teach a Valuable Lesson with Netflix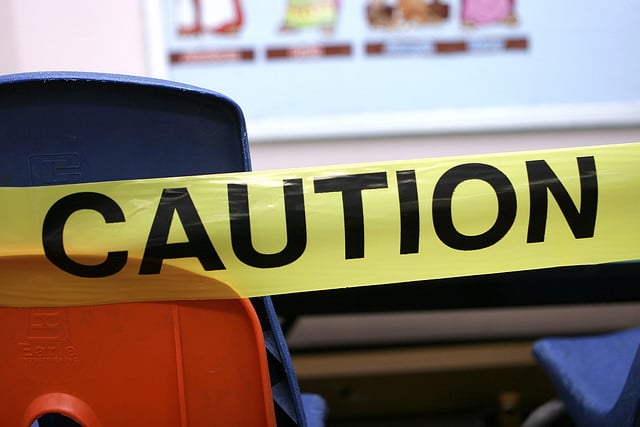 Warren Buffett once said, "Be fearful when others are greedy, and greedy when others are fearful." In other words, investors should sell stocks when everyone else is rushing to buy but remember to buy stocks when the crowd is panicking to sell. A textbook example of that timeless piece of wisdom is being seen in today's market by another well-known billionaire.
Activist investor Carl Icahn disclosed in a filing late Tuesday that his Icahn Enterprises (NYSE:IEP) and affiliates recently sold nearly 3 million shares of Netflix Inc. (NASDAQ:NFLX), reducing Icahn's holdings to 4.5 percent of shares outstanding from more than 9 percent reported at the end of June. Icahn initially started to sell Netflix shares on October 10, when shares traded between $296 and $307. However, the biggest sale took place on Tuesday, at an average price of $341 per share, shortly after Netflix reported better-than-expected quarterly earnings and issued a cautious tone about its surging stock price.
Late Monday, Netflix reported net income of $32 million (52 cents per share), compared to only $8 million (13 cents per share) a year earlier. On average, Wall Street expected earnings of 47 cents per share. The results sent shares screaming more than 10 percent to an all-time high of $389, but shares turned negative in Tuesday trading as investors pondered a warning in the quarterly letter.
"In calendar year 2003 we were the highest performing stock on Nasdaq," Netflix CEO Reed Hastings said in the letter. "We had solid results compounded by momentum-investor-fueled euphoria. Some of the euphoria today feels like 2003." When asked about the statement, Hastings reiterated in the earnings interview that momentum investors are influencing the stock price more than normal, and he wanted to "honestly reflect on that."
Icahn might have heeded Hastings' words, but it was clearly time to book some profits in Netflix. Shares have more than tripled this year, and Netflix is the best performer in the S&P 500 this year to date. Not taking profits would be nothing short of outright greed. Icahn has a cost basis of only $58 per share, as he purchased shares last year, when Netflix was feared by Wall Street.
"As a hardened veteran of seven bear markets I have learned that when you are lucky and/or smart enough to have made a total return of 457 percent in only 14 months it is time to take some of the chips off the table," Icahn said in a statement. "I want to thank Reed Hastings, Ted Sarandos, and the rest of the Netflix team for a job well done. And last but not least, I wish to thank Kevin Spacey." Icahn still owns about 2.7 million shares of Netflix.
Here's how Netflix has traded this week: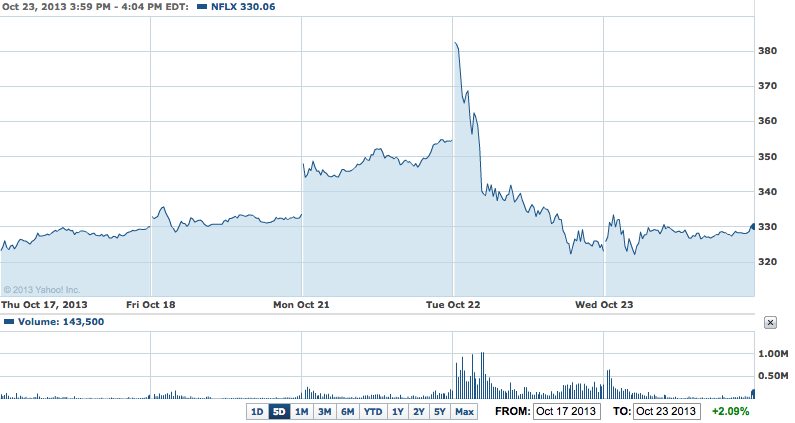 Don't Miss: Are the Super Rich Still Buying Stocks?
Follow Eric on Twitter @Mr_Eric_WSCS