Was Nokia Preparing to Switch to Android?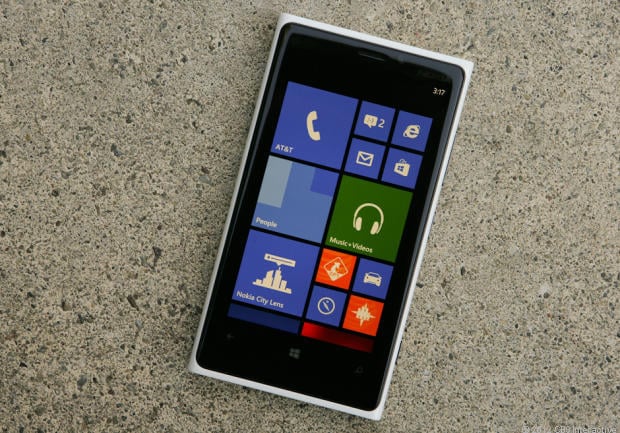 At the beginning of the month, Microsoft (NASDAQ:MSFT) announced it was purchasing the Devices and Services division of Nokia (NYSE:NOK), which has built its phones on the Windows platform since 2011. Nokia had the option to exit that partnership at the end of 2014, and a new report from The New York Times reveals that Nokia was building phones running on Google's (NASDAQ:GOOG) Android operating system to prepare for that exit, or possibly to intimidate Microsoft by reminding the company that Nokia could easily switch platforms to a competitor.
According to the report, which cited anonymous sources familiar with the matter, Nokia had built some of its Lumia phones to run on Android before the company's $7.2 billion acquisition by Microsoft. The Android operating system powers three out of every four smartphones sold, and so a Lumia phone running on Android would be a powerful tool for Nokia's negotiations with Microsoft, the Times said, though one of the sources cited by the paper noted Nokia's possibilities with Android weren't a part of the discussions.
Nokia CEO Stephen Elop has been a popular choice to replace Microsoft CEO Steve Ballmer, who at the end of last month gave the surprise announcement that he would leave the company within a year. Ford Motor Co. (NYSE:F) CEO Alan Mulally and Computer Sciences Corp. (NYSE:CSC) CEO Mike Lawrie have also been rumored as candidates at the top of Microsoft's list for the position.
On Thursday, Microsoft will face some big questions during a meeting with financial analysts at the company's Redmond, Washington, headquarters, according to The Wall Street Journal. Investors are anxious over Microsoft's CEO search, its recent financial struggles, Ballmer's restructuring of the company, and the PC maker's plans for the Nokia acquisition. "I've been going to Microsoft analyst days for a decade," Brent Thill, an analyst with UBS AG, told the Journal. "I can't recall one that's more important than this."
It's easy to speculate that Nokia's phones would be more successful had the company decided to switch to Android, given the huge success of the platform and the fact that Nokia has lost smartphone market share since switching to Windows Phone. But with Microsoft's acquisition of the entire devices unit of the company, Nokia's experiments with Android aren't likely to be going anywhere.
Don't Miss: Apple's High-End iPhone Meets High Fashion.
Follow Jacqueline on Twitter @Jacqui_WSCS