Was the Name of BlackBerry's Newest Phone Just Leaked?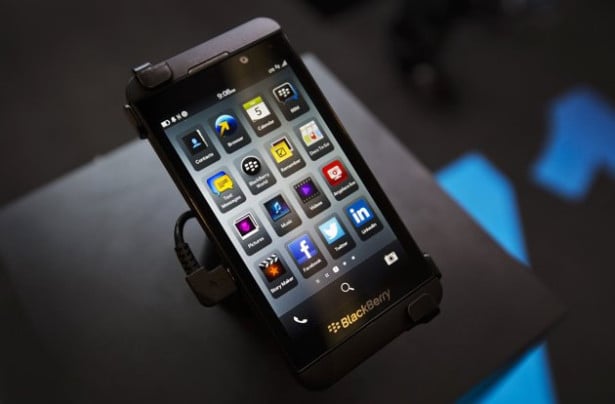 It looks as though a tech savvy forum member over at CrackBerry has uncovered new information on BlackBerry's (NASDAQ:BBRY) upcoming A10 smartphone — which might actually be called the Z30. The soon-to-be-released phone is coming hot off the disappointing sales of the Z10 (pictured), which has already seen its price slashed by as much as 75 percent after only four months.
The forum member, ofutur, discovered references in pre-release BlackBerry 10.2 code that seem to point towards a relabeling of the phone to Z30 from the A10 model number, which was itself an unconfirmed codename. CrackBerry editor Bla1ze then discovered associated  tutorial resources that link images to the Z30.
While it's possible the newest codename for the upcoming phone could be another ruse, the Z30 would be consistent with BlackBerry's recent phone-naming system. The screen is noticeably larger than the Z10 and BlackBerry Hub, plus BBM and BlackBerry Balance are all accounted for, according to the leak.
If the leak turns out to be true and the A10 is the Z30, then it would appear that we might also know most of the specs of the phone, which leaked mid-July. The leaked specs show the phone as having a dual-core Snapdragon Pro (MSM8960) chip, which comes it at 1.7 GHz along with built-in 4G LTE, HSPA+3G and 2GB of RAM.
The newest leak also corresponds with the older one which showed the new phone having a 5-inch screen, listed as OLED, with 1280×720 HD resolution at 295 pixels-per-inch (NYSE:PPI). BlackBerry 10.2 has been confirmed to be on-board along with 16GB of internal storage and microSD support.
The camera on-board sports an 8-megapixel sensor, with a 2-mexapixel sensor in front, that might have image-stabilization along with an LED flash. As for connectivity, the phone is rumored to have microUSB, micro HDMI output, Wi-Fi (plus Hotspot), NFC, DLNA and Micro SIM.
Look for BlackBerry to reveal official news about their newest smartphone, which comes out in the fall, sometime soon.