Watch Out Amazon and Netflix, Wuaki Has Hit the West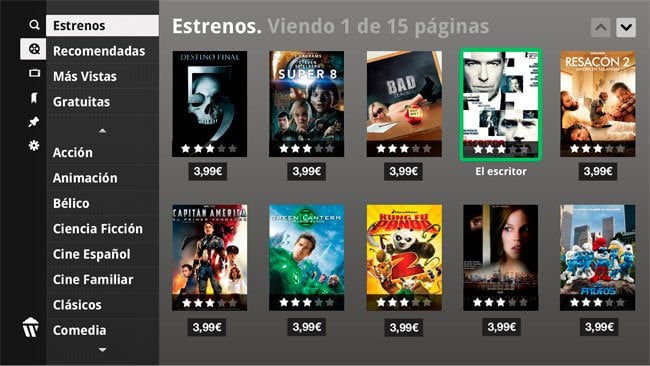 Japanese company Rakuten Inc. officially launched a beta of its Wuaki.tv video streaming service in the UK today and analysts suggest it may rival already established providers such as Amazon (NASDAQ:AMZN) and Netflix (NASDAQ:NFLX).
Wuaki.tv will kick off its service with an introductory subscription of just $4.50 per month, or viewers can simply pay as they go. The service will offer thousands of hours of movie and TV content including titles from major studios such as Warner Bros. (NYSE:TWX), Walt Disney Co. (NYSE:DIS), Sony Pictures Entertainment (NYSE:SNE), Twentieth Century Fox Home Entertainment (NASDAQ:FOX) and of course, the BBC. Originally a Barcelona-based company, Wuaki, with a loyal following of more than 600,000 users, was acquired by Rakuten last year. Wuaki's CEO, Jacinto Roca, said Wuaki.tv will first be available on any connected PC or Mac.
However, support for game consoles, smartTVs and tablets is scheduled to follow as the service rolls out of beta during summer. "The UK is the first stop in Wuaki.tv's European expansion beyond the company's home market in Spain. Wuaki.tv has a long-term aim of becoming a leader in the European video-on-demand space, and is planning to complete launches in the main European countries, in addition to the UK and Spain, within the next 18-24 months," Roca said. "A detailed plan will be confirmed in the next few months, following the UK launch and initial feedback and results in that market."
Analysts are uncertain of how receptive the UK will be to Wuaki.tv. as Amazon, via its LoveFilm subsidiary, and Netflix are already primary service providers in the region. However, given that a strong market already exists in the UK, Wuaki.tv may be received well as an affordable alternative option for online video services.
"Streaming services have grown significantly in the UK, and we see a huge gap to offer a hybrid of the traditional subscription and a la carte models," Roca said. "Our Wuaki Plus subscription offers a quality service at an attractive monthly rate. However, we know many people also want to rent or buy the very latest new releases, which are usually not available on subscription streaming services immediately, and others simply prefer to have on-demand on an a la carte basis. With Wuaki users can have both, and pick-and-choose what they want, when they want." Last week some reports indicated that Wuaki.tv was considering a launch in France in the near future.
Rakuten, Inc. is one of the world's leading Internet service companies, providing a variety of consumer and business-focused services including e-commerce, eReading, travel, banking, securities, credit card, e-money, portal and media, online marketing and professional sports. Rakuten is expanding globally and currently has operations throughout Asia, Western Europe, the Americas, and Oceania. Founded in 1997, Rakuten is headquartered in Tokyo, with over 10,000 employees and partner staff worldwide.
Don't Miss: Amazon Scores More Blockbusters for Subscribers.