'We Are Very Much Alive': More Desperation From BlackBerry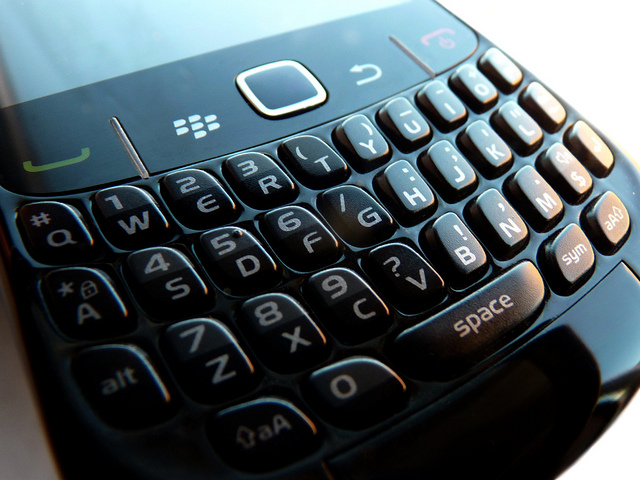 BlackBerry's (NASDAQ:BBRY) new CEO John Chen has written a letter to BlackBerry's enterprise customers, pointing out that the company is still alive and promising that customers' investments in BlackBerry's "infrastructure and solutions are secure," contrary to what the press might be saying and what BlackBerry's competitors might want people to think. The letter can be read on BlackBerry's blog.
Chen said that BlackBerry's competitors have been trying to entice customers to turn off their BlackBerry Enterprise Server by peddling false information about the company's supposed upcoming demise. In the letter, Chen makes it clear to BlackBerry's enterprise customers that the company still manages devices made by other companies and provides the most secure enterprise mobility services of any other company.
"Our competitors want you to think that BES only manages BlackBerry devices, and that we are somehow more expensive than other MDMs. This is false. We understand the realities of the enterprise mobility market better than anyone, and we're in the game for the long term. We've been investing in enterprise mobility management — for any device — and thanks to customers like you, we're doing very well," Chen says in the letter.
"In short, reports of our death are greatly exaggerated," Chen wrote. While BlackBerry may still provide good enterprise products, the fact that Chen needed to write a letter to convince the company's customers that BlackBerry's hasn't gone out of business isn't exactly a good sign.
Last month, BlackBerry announced that it has decided to abandon plans to sell itself, fired former CEO Thorsten Heins, replaced him with Chen, and secured $1 billion in financing from Fairfax Financial Holdings. The move was a huge surprise, as the company had been planning to sell itself for months and pessimism about its chances for recovery had reached a fever pitch.
The letter is a response to companies like Pfizer Inc. (NYSE:PFE), which has called for its employees to stop using BlackBerry's devices and switch to a platform that Pfizer believes would be more reliable. Chen is hoping that he can deter other customers from ditching the platform because of the bad press that's surrounded the struggling smartphone maker in the last year. The problem is, begging customers to stick with BlackBerry comes off as a pretty desperate move for a company that claims it's doing just fine.
Follow Jacqueline on Twitter @Jacqui_WSCS
Don't Miss: 4 Sweet Apple Deals for a Successful Cyber Monday.