We Have a Winner! Sony Beats Microsoft in Holiday Console Sales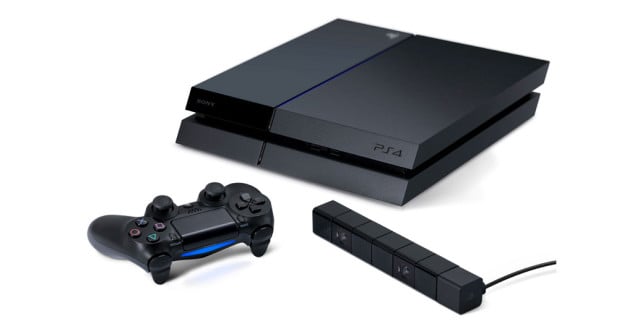 After months of Microsoft (NASDAQ:MSFT) and Sony (NYSE:SNE) staying neck-and-neck in the video game console race, Sony appears to be pulling ahead of the Xbox maker. At the Consumer Electronics Show in Las Vegas on Wednesday, Sony Computer Entertainment President and Group CEO Andrew House announced that as of December 28, Sony had sold 4.2 million PlayStation 4 devices, according to a report from Games Industry.
Sony also released updates on how users are engaging with their PS4 devices. Games Industry reports that through 2013, 9.7 million PS4 games were sold, and PlayStation Plus subscriptions are up a whopping 90 percent. The device's streaming capabilities have lead to users streaming 1.7 million gameplay sessions.
Microsoft's latest figures, released on Monday, showed the company sold 3 million Xbox One consoles through the end of 2013. "The reaction from our fans was mind-blowing for our team. As we see your excitement, your energy, and your hours of gameplay, we continue to be inspired to do great work — for you," Xbox executive Yusuf Mehdi said at the time.
The Xbox One was released on November 22, just in time for the holidays and a week after Sony launched the PlayStation 4. Since their releases, the two devices have been fiercely competing for sales. Both sold more than 1 million devices within 24 hours of their launches. It then only took both companies a little over two weeks to double that figure.
Sony has topped its own holiday sales predictions and is set to break its goal for the first quarter of 2014. In November, Sony executive Jack Tretton said in an interview that he believed the company would sell 3 million consoles through the holidays and 5 million by March. Sony has beaten its holiday sales goal by 1.2 million devices and only has 800,000 units to go before reaching its prediction for March.
The consoles have received favorable reviews, but Sony has one big advantage: price. The PlayStation 4 sells for $399, $100 less than the Xbox One. The Xbox costs so much more because it's bundled with Microsoft's revamped Kinect motion sensing technology, while Sony is selling the PlayStation's motion sensor separately. So for those not interested in that technology, deciding which console to buy is a no-brainer. Now it seems that advantage has been enough to push Sony ahead of Microsoft by a significant margin.
More from Wall St. Cheat Sheet:
Follow Jacqueline on Twitter @Jacqui_WSCS