Wednesday Morning Cheat Sheet: 3 Stories Moving Markets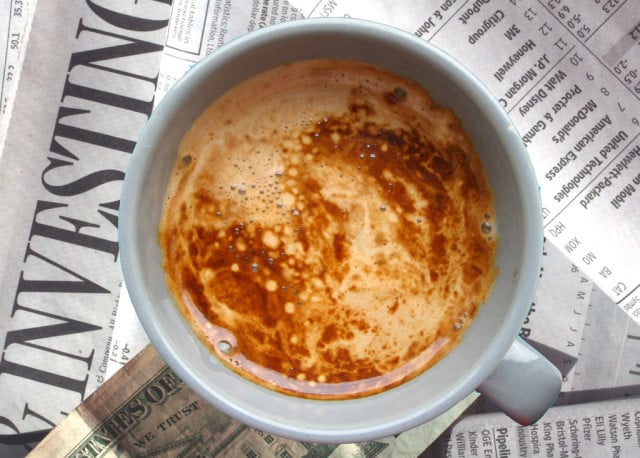 Markets were mixed in Asia on Wednesday. Japan's Nikkei fell 0.32 percent to 14,731.30 following an unexpected increase in the nation's trade deficit. The yen weakened to 100.105 against the dollar. In Hong Kong, the Hang Seng gained 0.24 percent, and in Australia the S&P/ASX 200 declined 0.36 percent.
European markets advanced in midday trading following a report that showed the region's manufacturing sector expanded for the first time in about two years. Germany's DAX was up 1.01 percent, London's FTSE 100 was up 0.84 percent, and the STOXX 50 index was up 1.12 percent. U.S. stock futures also advanced.
At 8:35 a.m.: DJIA: +0.20%, S&P 500: +0.31%, NASDAQ: +0.94%.
Here are three stories to keep an eye on.
1) Japanese Trade Balance: Japan's Ministry of Finance issued a merchandise trade report Wednesday that showed an unexpected increase in imports. Total imports climbed 11.8 percent on the year to 6.2 trillion yen. Imports climbed 7.4 percent to 6 trillion yen, yielding an overall traded deficit of 180.8 billion yen ($1.81 billion).
Japan's trade deficit with China increased 90.6 percent on the year, fueled by a 14.3 percent gain in imports but offset slightly by a 4.8 percent gain in exports. Japan's trade surplus with the United States increased 10.4 percent on the year, which was the result of an 18.8 percent increase in imports and a 14.6 percent increase in exports. (Exports to the U.S. were already at a higher real value, making the smaller percent increase larger in real terms.)
Japan last had a net trade surplus in July 2012.
2) Purchasing Managers' Index Reports: Financial information services firm Markit released flash PMI reports for China (manufacturing) and the euro zone (composite) Wednesday.
China's HSBC Flash Manufacturing PMI fell to an 11-month low in June of 47.7, below the benchmark for contraction at 50. China's manufacturing output index also remained in contraction territory at 48.6, a nine-month low. Major components like new orders, new export orders, employment, backlogs of work, and output and input prices all decreased in the month, with many contracting at a faster rate than before. Overall, the report suggests a prolonged slowdown in China's manufacturing sector that could continue to slow down the overall economic growth of the country.
On the other side of the world, things were looking a little brighter for the euro zone. Markit's Flash Eurozone PMI Composite Output Index increased from 48.7 in June to 50.4 in July, an 18-month high indicating overall output growth. The gain was led by manufacturing output at 52.3 from 49.8, while the general manufacturing index increased from 48.8 to 50.1. The services index remained in contraction territory at 49.6, although it also gained a few points between readings.
3) Could Banks' Commodity Trading Days Be Numbered? While China is freeing up its financial sector, the United States is wondering why its own is so free.
Congress is investigating the ramifications of banks that deal in the commodities business. Democratic Sen. Sherrod Brown said he'll ask the Federal Reserve to explain its allowance of such behavior. Concerns over market volatility, taxpayer liabilities, and more have been raised as a group of high-profile senators ask questions about the structure of America's financial system.
"Should the public generally be forced to feel around in the dark to figure this stuff out?" he asked, adding: "This is too important. It does significant potential damage to the economy." (Read more.)
You can follow Dan on Twitter @WscsDan
Don't Miss: Why Is Sears Selling $4,400 Designer Handbags?