What Comcast's WiFi Expansion Means for Your Cell Phone Bill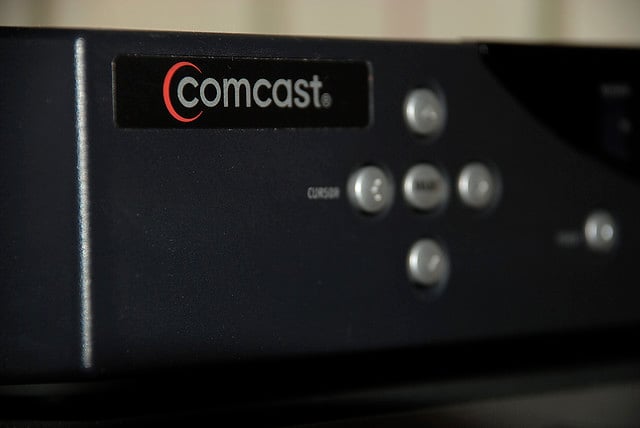 It's becoming easier than ever to pick up a Wifi signal while on the go, as Comcast (NASDAQ:CMCSA) has announced it will continue to expand its Xfinitywifi service by introducing more hotspots around the country.
Xfinitywifi is free for Comcast's cable service customers. The service is currently only available in cities on the east coast, but will continue to expand. Since the beginning of the year, Xfinitywifi has grown from 1,000 customers in New Jersey to 100,000 customers in Pennsylvania, New Jersey, Virginia, and the Washington D.C. metro area.
The Xfinitywifi hotspots will not be a part of CableWiFi Alliance, a collective effort from Comcast, Cablevision (NYSE:CVC), Time Warner Cable (NYSE:TWC), Cox Communications and Bright House Networks to provide WiFi service to their customers outside of the home. CableWiFi recently announced that it has 150,000 hotspots across the country, making it the largest WiFi network in the U.S. When out and about, customers of those 5 companies can sign in to a CableWiFi hotspot using the same sign-in information they use at home.
Comcast has been expanding its WiFi hotspots since before CableWiFi was formed in an effort to discourage customers from switching to competitors. "WiFi is an important part of our strategy to be the place where customers connect all devices, anywhere and at any time," said Tom Nagel, Comcast Cable's senior vice president of business development.
The growing number of WiFi hotspots available for free through internet providers will help customers without unlimited data plans avoid using their wireless network to access the internet. Using WiFi is faster and takes less battery power than surfing the web with 3G, and there's no surprise data usage fees tacked onto your cell phone bill.
The biggest advantage 3G has over WiFi is its easy availability — you can access 3G where ever your phone has service — but as more WiFi hotspots are added throughout the country it remains to be seen how cell phone companies will respond to a drop in 3G and 4G usage.
Don't Miss: Amazon Facing "Epic Battle" for CIA Cloud Services.