What Competitor Holds Google's European Fate?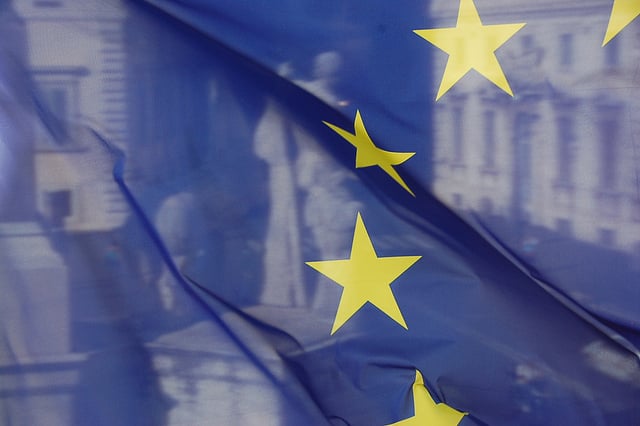 Google (NASDAQ:GOOG) may be close to escaping a possible fine from the European Commission. Google's competitors who complained to the antitrust watchdog about the way Google's search results squash links from competing sites will have the chance to review and approve antitrust concessions offered by Google back in September.
"Information is sought, in particular, from complainants in the ongoing proceedings and from all those who responded to the initial market test of Google's proposals which the commission launched in April," Antoine Colombani, spokesman for competition commissioner Joaquin Almunia, said today in an e-mail, according to Bloomberg.
Google offered a set of concessions back in the spring, but the Commission determined that the measures didn't do enough to stimulate competition and Google, which was facing a potential $5 billion fine, had to go back to the drawing board. The new measures submitted in September were approved by the head of the commission, Joaquin Almunia, who said at the beginning of the month that he approved of the new measures, although he did say that he wanted to ask the opinion of Google's competitors before approving the concessions. "We have reached a key moment in this case," Almunia said at the time. "Now with the significant improvements on the table, I think we have the possibility to work again."
A lobbying group of Google's competitors called Fairsearch — which includes Microsoft (NASDAQ:MSFT), Expedia (NASDAQ:EXPE), and several European websites — have accused Google of unfairly blocking competition to retain its 80 percent share of the European search market. The European Commission has said that Google favors its own services over rivals'.
The new concessions reportedly involve Google making it easier to differentiate between its own products and those of rivals when making a search, and allow certain companies to opt out of appearing in a Google search, as some sites have complained that Google gives too much information in its search results and so discourages people from clicking on the link to the site. If the companies in Fairsearch approve of Google's latest set of concessions, then it could end the three-year antitrust investigation.
Follow Jacqueline on Twitter @Jacqui_WSCS
Investing Insights: Is Amazon a Buy At All Time Highs?