What Could the NSA Cost the American Tech Industry?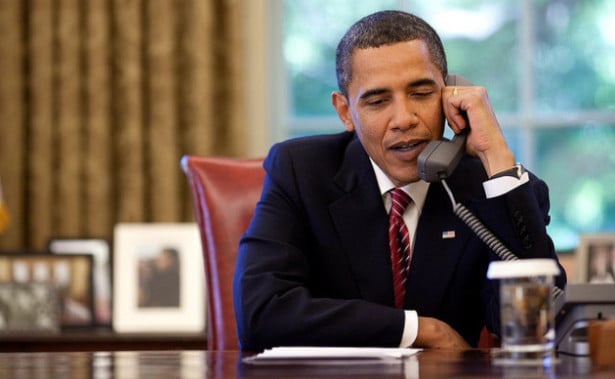 On Thursday evening, Politico reported that President Barack Obama held a closed-door meeting with top executives from the tech industry and civil liberties leaders. The news instantly made waves: the president reportedly met with Apple (NASDAQ:AAPL) CEO Tim Cook, AT&T (NYSE:T) CEO Randall Stephenson, and Google (NASDAQ:GOOG) senior executive Vint Cerf (one of those mad geniuses credited with fathering the Internet).
The subject, of course, was government surveillance, a topic thrust into the spotlight by former National Security Agency  and CIA computer specialist Edward Snowden. Snowden leaked documents outlining mass surveillance programs orchestrated by the U.S. and U.K. governments, catalyzing what has become a massive international debate on privacy, technology, and security.
The documents leaked by Snowden include slides from a presentation on a data-mining operation called PRISM. The slides cite by name major U.S. technology and Internet institutions like Google, Apple, Yahoo (NASDAQ:YHOO), Facebook (NASDAQ:FB), and Microsoft (NASDAQ:MSFT), via Hotmail and Skype.
The public backlash to the government's mass surveillance program — both domestic and international — has been massive. The issue has been immensely divisive and has elicited public statements from people like German Interior Minister Hans-Peter Friedrich, who said, "whoever fears their communication is being intercepted in any way should use services that don't go through American servers," while German Justice Minister Jörg-Uwe Hahn has called for a boycott of American tech companies.
The amount of damage the ordeal has caused — or will cause — U.S. tech companies is unclear, but the atmosphere is growing thick with damage control. Most titans of the tech industry have issued press releases detailing the ways in which they have complied with requests for information from the government, emphasizing the relatively low number of inquiries and the fact that they are mostly used to seek additional information on people explicitly accused of criminal activity.
For example, after receiving permission from the government to share the information, Apple issued a statement in June clarifying its position in the ordeal.
"Two weeks ago, when technology companies were accused of indiscriminately sharing customer data with government agencies, Apple issued a clear response: We first heard of the government's 'PRISM' program when news organizations asked us about it on June 6," the company said. "We do not provide any government agency with direct access to our servers, and any government agency requesting customer content must get a court order."
To be clear, this means that Apple has shared some information at the government's request. The company explains: "From December 1, 2012 to May 31, 2013, Apple received between 4,000 and 5,000 requests from U.S. law enforcement for customer data. Between 9,000 and 10,000 accounts or devices were specified in those requests, which came from federal, state, and local authorities and included both criminal investigations and national security matters."
It's unclear how much effect the NSA ordeal has had on investor sentiment about Apple or any of the other companies involved. Many users are certainly unsettled by the alleged intrusion by the NSA, and businesses with customers who are sensitive to privacy issues may suffer as a result.
Perhaps the most visible example of this is Lavabit, an encrypted email service used by Snowden that chose to shut down operations instead of comply with requests from the government. The company left a message on its website that concluded [sic], "This experience has taught me one very important lesson: without congressional action or a strong judicial precedent, I would _strongly_ recommend against anyone trusting their private data to a company with physical ties to the United States."
Recently, the Information Technology & Innovation Foundation released a report suggesting that the NSA ordeal might cost the U.S. cloud computing industry as much as $21.5 billion over the next three years.
Don't Miss: 3 Crucial Court Cases Apple Is Dealing With.