What Does Dish's Court Win Mean for Pay-TV?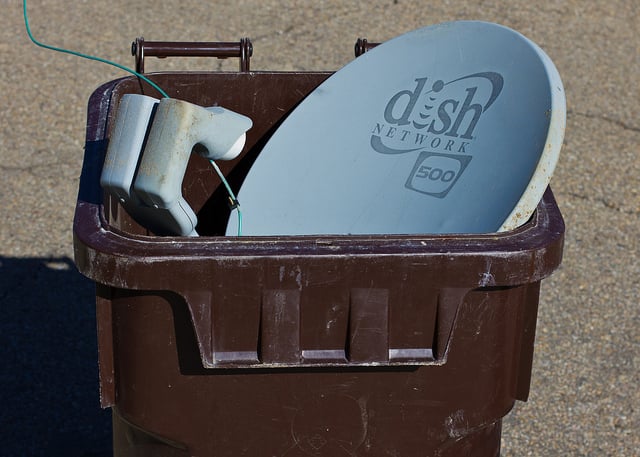 Dish Network's (NASDAQ:DISH) AutoHop function on its Hopper DVRs has drawn the ilk of major television networks, as it allows viewers to skip ads when watching pre-recorded shows. But a judge in New York has sided with the pay-TV provider, denying networks's request to issue an injunction against Dish's Hopper DVR, according to a report from CNET.
This particular suit involved CBS Corp. (NYSE:CBS) and Walt Disney Co.'s (NYSE:DIS) ABC, but other networks have filed separate suits against Dish over the technology as well. Networks believe that such technology is undermining the entire pay-TV system, which relies on ad revenue. If advertisers think Dish users — and other pay-TV customers if such technology catches on — are skipping commercials, ad time on network television becomes less valuable.
"Today's ruling is only a preliminary decision and the first step in the judicial process," an ABC spokesperson said in an e-mail to CNET. "We continue to firmly believe that Dish's AutoHop and PrimeTime Anytime services breach our retransmission consent agreement with Dish, infringe upon ABC's copyrights, and unfairly compete with the authorized on-demand and commercial-free options currently offered by ABC and its licensees."
It's not all over for CBS's fight against Dish, though. The New York judge did not throw out CBS's accusation that Dish covered up AutoHop's ad-skipping technology during negotiations with the network, so CBS will continue with its suit against Dish regarding that issue.
CBS also sent a statement to CNET that, "We are very pleased with today's decision, which allows CBS to proceed with its fraudulent concealment claim. This ruling allows us to show in trial that what Dish knew and what Dish said it knew are two absolutely different things and give reason to unwind a deceptive contract."
Dish is also in another battle with Disney, this time over retransmission fees that networks pay to pay-TV providers. Dish is even threatening to drop the incredibly popular Disney-owned sports network ESPN because it's too expensive. Ditching ESPN would be a risky move as many of Dish's 14 million customers would not be happy to lose access to football games and other sports programming. The deadline for the parties to reach an agreement is September 30. A Dish spokesperson declined to comment. The ruling can be read on Gigaom.
Follow Jacqueline on Twitter @Jacqui_WSCS
Don't Miss: Will DirecTV Offer NFL Sunday Refunds to Avoid a Tackle?