What Hardware Will We See at E3?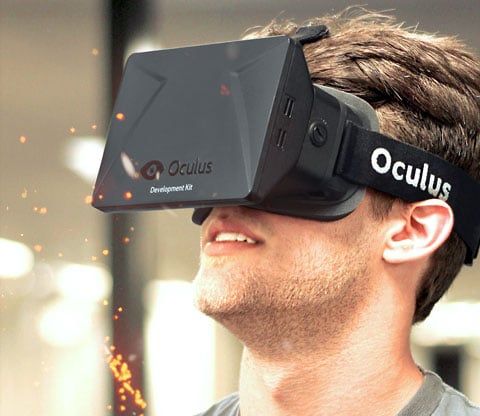 Last year's E3 was extremely hardware-focused thanks to the reveals of Microsoft's Xbox One and Sony's PlayStation 4. This year will be much more focused on software — but that's not to say hardware will have no place at the show. Below, we take a look at what gaming hardware is on the horizon, and whether we're likely to see it on at the show or not.
New Nintendo Hardware
Nintendo already sells current-generation hardware with the Wii U and Nintendo 3DS. That said, the company has laid out plans to release new hardware for "emerging markets," which probably means China, thanks to their newly loosened restrictions on foreign companies selling consoles in the country. What this new hardware is remains unclear. Recent rumors have indicated that Nintendo might unveil this new hardware at E3, but unfortunately Nintendo has responded by saying it will not show any new hardware at the show.
Status: Not Happening
Oculus Rift
It seems like we've been hearing about this virtual reality headset forever, thanks to its hugely successful Kickstarter funding campaign two years ago. Now that Facebook has bought the company, we can probably expect development to speed up, thanks to the extra cash Facebook can provide. There's no doubt that Oculus will be present at E3, showing off all the latest games that are compatible with the device (the company has even confirmed it in a blog post.) Maybe we'll finally get a release date for the consumer version of the headset?
Status: Confirmed
Sony's Project Morpheus
There's no way Sony is going to let the Oculus Rift suck up all the virtual reality attention at E3. In March, the company unveiled Project Morpheus, a VR headset of its own that will be usable with the PlayStation 4. All we've seen so far from Morpheus has been a few tech demos. Perhaps we'll see more of what the device can do at E3, possibly including a "landmark title" from the makers of Little Big Planet.
Status: Very Likely
Steam Machines
Valve has been talking about Steam Machines for a while now, but the hardware that's been announced so far hasn't made much of a splash in the gaming world. The idea behind a Steam Machine is that it's a gaming computer that's made to be hooked up to your television, rather than a monitor in your office. These console-like contraptions play games using SteamOS; and apparently over 250 titles have already been made compatible. One of the biggest issues holding back Steam Machines, however, is the Steam Controller.
Steam Machine gamepads are not like PS4 or Xbox One controllers. Using two large trackpads and haptic feedback, they represent a whole new approach to controlling video games. For one thing, PC games can be much more complicated than console games, often using dozens of button inputs. That's no problem on a computer, but it is a problem when you try to map those buttons to a gamepad. Second, many PC games are made specifically for a mouse, and guiding a cursor with a standard analog stick is a real pain. So Valve is thinking outside the box with their Steam controller.
Unfortunately, it looks like Valve needs more time to perfect the controller, so the company has pushed back the release date to 2015. That means we can probably expect to see a bigger showing of Steam Machines at next year's E3 instead of this one.
Status: Probably Not Much
More From Wall St. Cheat Sheet: