What is Facebook's Status Ahead of Second-Quarter Earnings?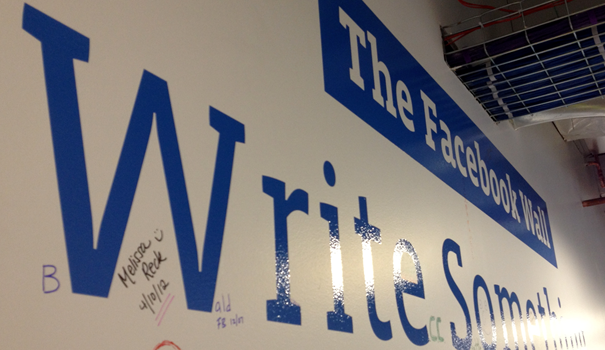 Facebook (NASDAQ:FB) will report second-quarter earnings after the bell on Wednesday, which means there's plenty of time left to speculate on what the company will have to show investors. On average, analysts are expecting revenue to increase 36.7 percent on the year to $1.62 billion. The average earnings estimate is 14 cents per share, which compares to earnings of 12 cents per share in the year-ago period.
Facebook has been anything but idle over the past quarter. Recently, the social network rolled out an expanded beta version of Graph Search, which could become an anchor in the long term once it monetizes. In June, the company announced an update to its ad program that is supposed to streamline operations and increase the overall quality of the advertising experience. In April, it introduced Home, although the initiative received a fairly underwhelming welcome.
One of the key metrics to watch in the past couple of quarters at Facebook has been mobile ad revenue. In the first quarter of the year, the company reported that mobile ad revenue accounted for about 30 percent of total ad revenue; this is up from 23 percent in the fourth quarter of 2012. Investors will be looking for this number to increase further as Facebook continues to figure out how to monetize its increasingly mobile user base.
Last quarter, daily active users increased 26 percent on the year to 665 million, monthly active users increased 23 percent to 1.11 billion, and mobile monthly active users increased 54 percent to 751 million. Average revenue per user increased 11.5 percent on the year to $1.35. GAAP operating margin declined sequentially from 33 percent to 26 percent. Non-GAAP operating margin declined from 46 percent to 39 percent sequentially, and is also down from 43 percent in the year-ago period.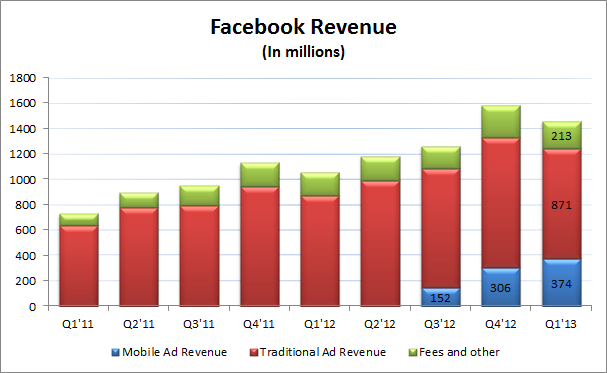 Facebook stock is down slightly since it reported first-quarter earnings at the beginning of May. Shares were off just over 5 percent through July 22, lagging behind both the S&P 500 and competitors like LinkedIn (NYSE:LNKD) and Google (NASDAQ:GOOG). All three companies are tied up in the fight for mobile monetization and have attained varying degrees of success. Most notably, LinkedIn took a beating after its last earnings after it lowered guidance, prompting concern among investors that mobile monetization may be slow to pick up.
Google was also slammed after its most recent earnings because of relatively low mobile ad revenue. Cost per click fell 6 percent on the year, twice the decline that analysts were expecting. As usual, investors will be on the lookout for signs of successful mobile monetization in Facebook's results.