What Is Google Docked in San Francisco Bay?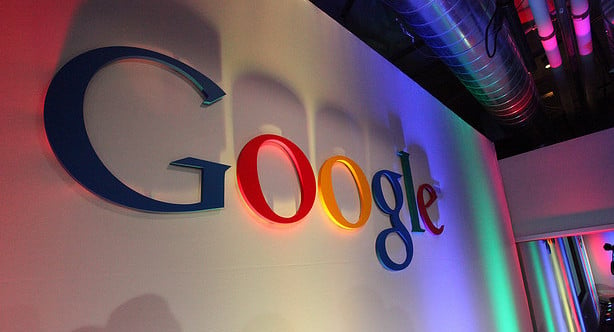 Google (NASDAQ:GOOG) has been known to surprise consumers with impressive new products and ventures, but not many saw this one coming. The latest news to circulate about the Mountain View, California-based company involves a large structure built on a barge docked in San Francisco Bay. Though the barge is out in the open for all to see, harbor officials have kept their mouths shut about its purpose, and now many speculate that the water-based center belongs to Google, and will eventually function as a floating Google Glass store.
According to KPIX, the San Francisco CBS affiliate, insider sources have illuminated that the Treasure Island project is part of Google's plans to construct a floating Google Glass store. Though the tech giant was first rumored to be building a floating data center, insiders maintain that those speculations are false, and Google is instead working to complete its structure, so that when it is fully constructed, the tech company can tow it across the Bay to San Francisco's Forth Mason, where it can be anchored and open to the public.
The idea is an interesting one, but Google faces obstacles with its project as KPIX highlights that the tech giant is still without a permit for its floating structure. The TV station was told that the San Francisco Bay Conservation and Development Commission has been unwilling to grant it permission to dock in the area, and one BCDC executive director, Larry Goldzband, cited reasons that include Google's unwillingness to define its structure's purpose.
In addition, Google must also confront The Bay's strict laws against the docking of barges. The company's structure at Fort Mason would qualify as "bay fill" and as Goldzband explains, "The law is crystal clear in this case: The Bay is not to be used for something that can be built on land."
It's hard to believe that Google hasn't brainstormed ways to get around these regulations, considering the company has likely already invested a significant sum of money in the initiative, but so far, this is the extent of information publications have been able to draw out of insider sources and tight-lipped officials.
The recent speculations could be accurate, or completely off-base, especially as some experts assert that Google's structure in San Francisco Bay could never hold a lot of people, keeping it from functioning as a store. However, if we know anything about Google, it's that the company is always one step ahead, and it likely that it already has the answers to all of our questions.
Don't Miss: Upcoming Apple and Facebook Earnings Reports Eclipse Fed Meeting.