What Is Google Planning for 2015?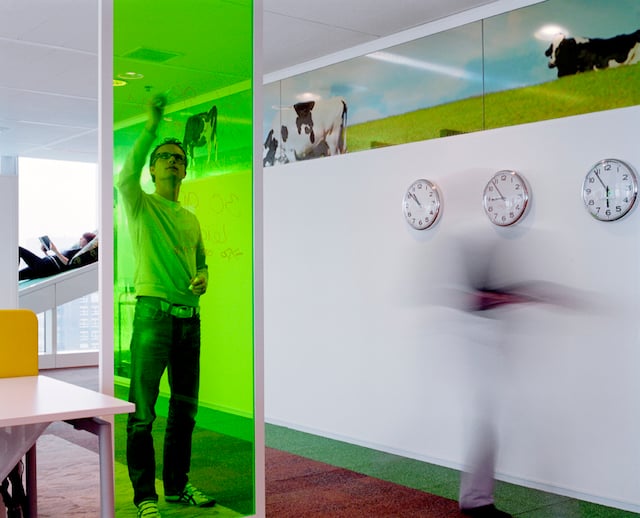 What is Google planning for 2015? What projects will it advance and what products will it launch? While it's impossible to predict anything for sure, we can begin the year with a head start by looking at the clues that Google gave in 2014. Ars Technica released its 2015 version of its Google Tracker, a roundup of Google news, rumors, and acquisitions that sheds some light on the projects and initiatives currently underway at Google's headquarters. While Google may change, delay, or cancel items on the list, it seems to summarize the company's current goals.
In addition to the products and projects that made the list of likely areas of focus for Google in 2015 — Android M, an upgraded Chromecast, and Google X projects are just a few that we'll talk about — are many projects that Google was more quiet about in 2014. Among those are robots, a Chrome OS tablet, Google for Kids, a Google quantum computer, Android Auto, Project Tango, Project Loon, and more. Ars Technica notes that in 2014, Google thrived not only by launching a new version of Android for phones and designing offshoots for watches, cars, and televisions, but by building a future in areas as diverse as robots, autonomous cars, quantum computing, biotechnology, and wearable computers. We should expect the same diversity in its projects and plans for 2015.
The 2013 to 2014 version of Ars Technica's Google tracker was largely successful, with entries representing Android Wear, Google Play Games, Android One, and the Nexus Player. However, a few entries on last year's version ended up in the "Google Graveyard," among them Android Silver, the supposed carrier-focused replacement for the Google Nexus line. The Nexus brand continued on, and took on aspects of Android Silver. Another idea that ended up in the Google Graveyard was the Google Barge, which was supposed to create a four-story Google Glass showroom from shipping containers, but was scrapped due to fire concerns.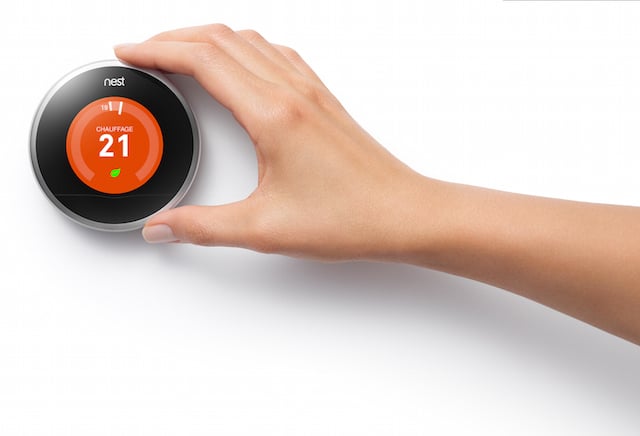 1. Nest
At the beginning of 2014, Google spent $3.2 billion to acquire Nest Labs, the company behind the Nest Thermostat. Shortly after the acquisition, news broke that Tony Fadell, the "father of the iPod" and Nest's founder, was reporting directly to Google chief executive Larry Page, sparking speculation that Fadell is running Google's smart home division.
Nest acquired Dropcam for $555 million and Revolv for an undisclosed sum, and its portfolio now includes the Nest Thermostat, the Nest Protect smoke detector, and Dropcam's wireless monitoring cameras. Revolv sold a smart home hub with seven different radios for different communication standards, and its operations were shut down immediately following its acquisition.
With Nest, Dropcam, and Revolv, Google will likely introduce its own take on the software that unifies and automates a smart home. Revolv had the capability to unify an entire hardware ecosystem, such as the one that Google and Nest are building with the "Works with Nest" API that enables communication between Nest and other smart home devices. The Google app also integrates with Nest, enabling the thermostat to know when users are at home or away, or letting users adjust Nest with a voice command.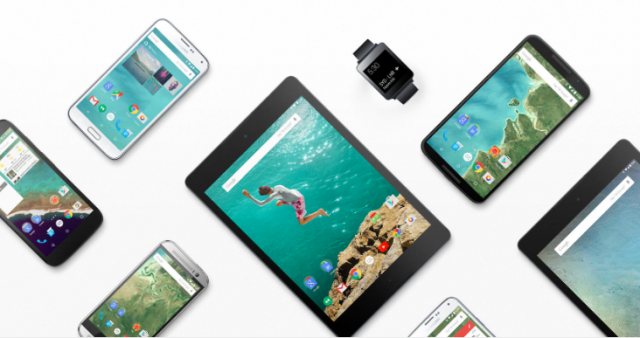 2. Android M
Ars Technica notes that thanks to several leaks of unfinished Android projects, the first mentions of "Android M" have been spotted. It's already possible to make a list of the features that Google is considering including in the next version of its operating system, starting with operating system-wide fingerprint support, which would entail an OS-level API supported by Google to enable apps to use a phone's fingerprint sensor for authentication.
Other features that could be included in the next major Android release are more granular control over the permissions that apps ask users to grant, an interface feature that enables a split-screen mode for apps, and the integration of tech by an instant messaging company called Emu — which Google acquired in August — into Google Hangouts, for intelligent suggestions that could show your schedule, display restaurant locations and reviews, add events to your calendar, show movie times and ratings, and enable you to snooze messages, all right from a conversation.
Google is also working on a cross-platform pairing feature called Copresence, which would enable pairing of devices in the same room with ultrasonic sound. Ultrasonic pairing would be used to establish a connection with Bluetooth or WiFi, and Copresence could enable Google Now reminders based on whom users are with. Google could also extend its App Runtime for Chrome project to enable Android apps to run on Chrome, so that eventually Android apps will work on desktop platforms — including Windows, Mac, Linux, and Chrome OS.
Google is also likely to work on an in-car infotainment system that will be more comprehensive than Android Auto in order to make Android a full infotainment operating system — instead of an interface that just runs on top of the infotainment system's existing operating system.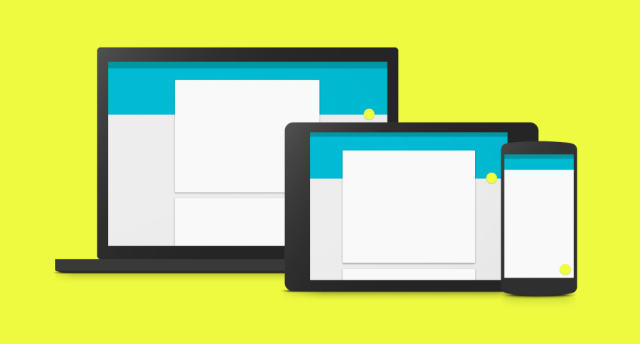 3. Material Design
Google's new design style debuted in Android 5.0 Lollipop, and has stayed mostly on Android. But Google plans to update all of its properties to the new design language, ranging from Android to iOS to the web. Ars Technica notes that while Android is "mostly there," and changes to its iOS apps are underway, the company has a lot of work to do with its properties on the web. The only site so far that has really adhered to Material Design is the newly launched Google Inbox.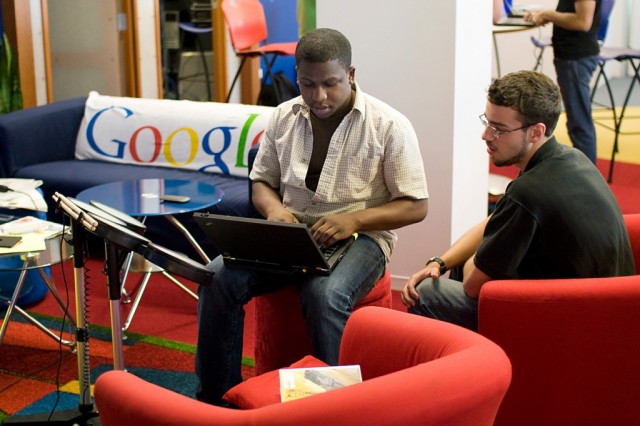 4. A competitor to WhatsApp
Last year, Ars Technica theorized that Google has a propensity for building things in pairs: introducing multiple competing products to take on a problem or a market from a different angle. In what could prove to be a confirmation of that theory, Google is reportedly working on a new messaging app that will try to compete with WhatsApp — a company that Facebook ultimately acquired for $19 billion after a bidding war with Google.
Google will likely launch the WhatsApp competitor first in India, a country where WhatsApp has 70 million users. Unlike WhatsApp, Google's app will reportedly be completely free. It also won't require a Google account to use. The project is still reportedly in the early stages of development, but is considered a likely candidate for a 2015 launch.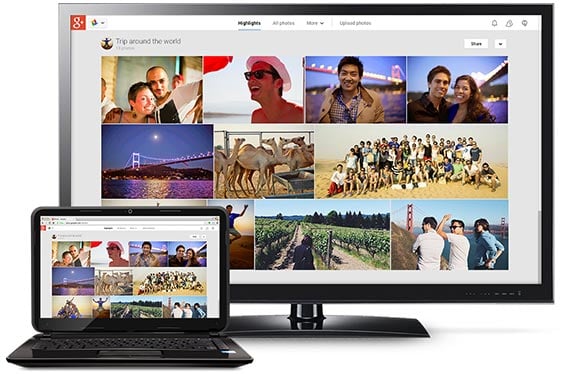 5. Chromecast 2
Ars Technica notes that the Chromecast has been a huge success for Google, which has said that it's sold "millions" of the $35 devices. The second version of the device, which Google VP of product management Mario Queiroz told GigaOm is on its way, will reportedly enable "second screen" activities and apps, where the TV shows the content and a smartphone or tablet shows additional information. With the current version of Chromecast, the second screen capability is limited to media controls and seeking.
Ars Technica notes that while Google hasn't given any examples of what an expanded second screen experience will look like, it's not hard to get some ideas by looking at Google Play Movies. When users pause a movie in Google Play, they can tap an actor's face and see Knowledge Graph-powered cards about him. The information can include information like his name and other movies in which he's appeared. That type of information could feasibly be sent to a smartphone or tablet as the movie continues to play on the TV.
Google could also upgrade the streaming quality of the next version of the Chromecast, and add support for the 5GHz Wi-Fi spectrum. The company is expected to pursue both the Chromecast and the Nexus Player as a "Google Cast endpoint," as it hopes to get Google Cast support on as many products as possible and even get TV manufacturers to embed Google Cast or Android TV directly into their TVs.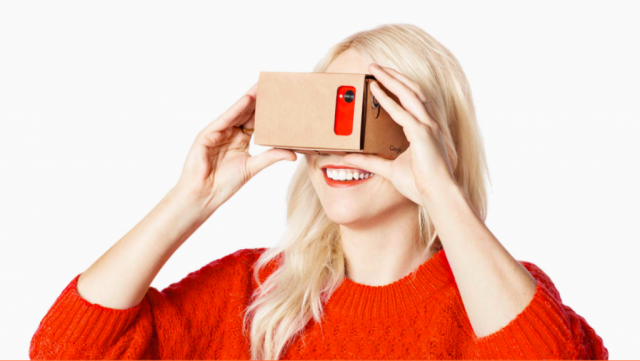 6. Google Cardboard
Android is quickly becoming an important platform for virtual reality, and Ars Technica notes that even though Google Cardboard seemed like a joke when it was introduced at Google I/O, Google is serious about its potential as a cheap gateway to smartphone virtual reality. The company has established an entire VR division dedicated to the device. Andrew Nartker, product manager for the new "Cardboard division," told Engadget, "We want to show everyone what VR could be. Cardboard will be a good point to get people introduced."
Google recently revealed that between it and others selling the open-source Cardboard design, there have been more than 500,000 Cardboard devices shipped. Google also released an official Cardboard SDK for Android and the Unity engine. The Play Store also now has a collection of VR apps, and Google is hiring VR-focused employees. However, Google Cardboard does have an array of limitations, such as its compatibility with only 5-inch phones or its lack of a head strap — which would be necessary to enable hands-free operation so that the user can hold a controller.
Ars Technica notes that the updated Cardboard app recently added support for non-default viewers, which can be added by scanning a QR code printed on the cardboard. That would enable Google to release a larger version that supports phones like the Nexus 6 or Note 4, or a version with a head strap to enable the use of a controller.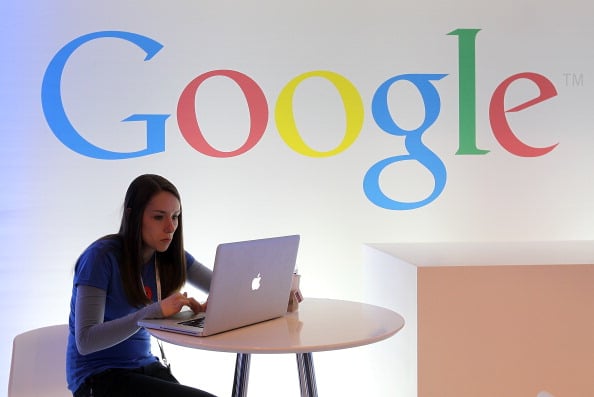 7. Google X Life Sciences
Google X has established an entire Life Sciences division. Andrew Conrad, who heads up the division, says that "The mission of Google X Life Sciences is to change healthcare from reactive to proactive. Ultimately it's to prevent disease and extend the average lifespan through the prevention of disease, make people live longer, healthier lives." With the Life Sciences division, Google hopes to make medicine proactive instead of reactive.
One such approach is to make devices that continually monitor patients. Google wants to use nanotechnology to create wearable and ingestible technology that can detect what's going on in the body. Ars Technica says that Google seems serious about turning its glucose-measuring smart contact lens into a real product. It has partnered with Novartis, one of the world's biggest pharmaceutical companies, to make the product a reality. The lens would connect to a smartphone wirelessly to provide a readout of its continuous measurements of the body's glucose levels.
The Life Sciences division is also undertaking the Baseline Study, in partnership with Duke University and Stanford University, to establish a model of health. Google has collected data from thousands of people, including samples of bodily fluids, family genetic history, and information on how well the subject metabolizes food, nutrients, and drugs.
Google also plans to enable continuous monitoring with ingestible nanoparticles — 2,000 times smaller than a red blood cell — that are made of a base of iron oxide and coated with a layer of polymer-like material designed to attract specific disease markers, like cancer cells or sodium. A wrist-worn device would monitor the particles and send the data to a smartphone. Google has already proven that it can coat the nanoparticles and get them to bind to the appropriate markers, but plans for the project to be a five- to 10-year undertaking, in partnership with MIT, Duke, and Stanford.
Google acquired Lift Labs, the company behind Liftware, an actively stabilized spoon for patients with Parkinson's or essential tremor that uses an accelerometer and motors to counteract tremors. Google acquired the company in September, and soon after the device went on sale to the general public. Along with Google Glass, it makes the second Google X project to be available to the public.
Another of Google's health-related projects is Calico Labs, the Google-funded research company working on aging. The company recently announced a partnership with the University of Texas Southwestern Medical Center to treat neurodegeneration, but Calico is a long-term project that Ars Technica doesn't expect to hear much about in 2015.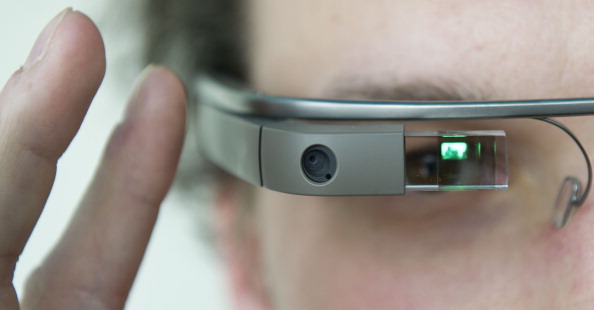 8. Google X
Beyond its Life Sciences division, Google X has been working on forward-looking projects in a variety of areas. In August, Google acquired Gecko Design, which now serves as an in-house design firm for Google X. Google leased Moffett Airfield from NASA for 60 years, a site that Google has said it will use for "research, development, assembly, and testing in the areas of space exploration, aviation, rover/robotics, and other emerging technologies."
In 2015, Google will continue working on its self-driving cars, and in December introduced the first road-ready version of its all-electric car. Google X will also continue developing Google Glass, and will reportedly release a version of the wearable with an Intel chip inside. It's unclear so far if the new version of the device will look like the two-year-old first version or sport a new design.
The Glass team will also likely focus on building a compelling operating system for the device — one aimed at making it more likely that a "killer app" for Google Glass will emerge. Another project that Google X is reportedly pursuing is a modular, large-format display. The product is reportedly composed of small screens that can be assembled like Legos to create an image.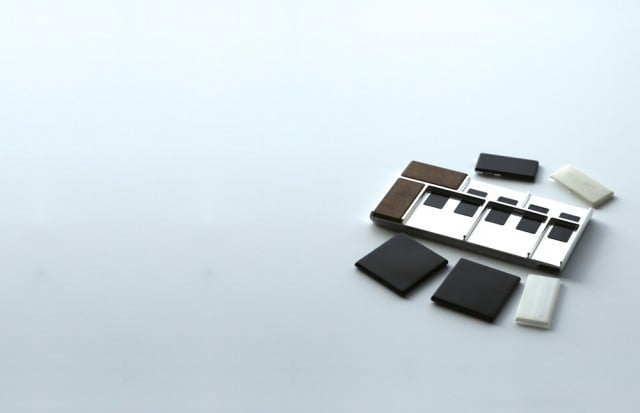 9. Project Ara
On the topic of modular products, Google will likely talk more about its modular phone concept this year. A Project Ara smartphone would have a "skeleton" that modules plug into, and each part of the phone is contained in a module. Users would be able to buy a skeleton and upgrade the chip, screen, or camera individually. The idea is to create an open hardware ecosystem, enabling the same sort of innovation with hardware that the concept of the app store has engendered for software.
Ars Technica reports that Rockchip, Marvell, and Nvidia have all signed on to create system on a chip components for Project Ara. Developer boards shipped in July, and we'll likely hear more about Project Ara's progress at the January developer conference held by Google's Advanced Technology and Projects division.
More from Tech Cheat Sheet:
Want more great content like this? Sign up here to receive the best of Cheat Sheet delivered daily. No spam; just tailored content straight to your inbox.