What is Making Apple's App Store so Popular Right Now?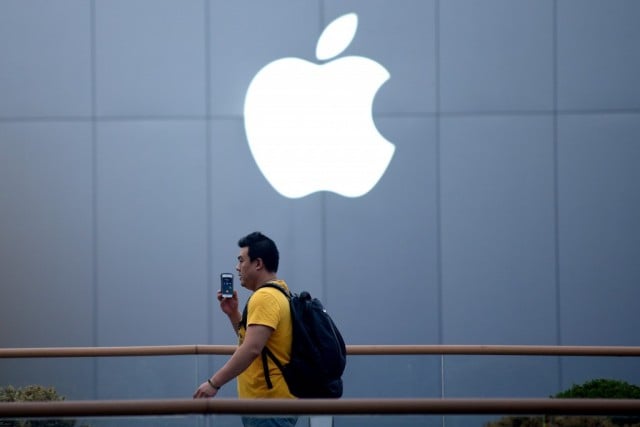 October was a great month not only for Apple fans, but for the developers who create apps and games for the iOS App Store. Thanks to the launches of iOS 8 and the iPhone 6, the App Store reached record volumes of downloads in October, according to the latest research published by mobile marketing firm Fiksu.
October was a record-high month for downloads as shown by Fiksu's Competitive Index, which measures the average aggregate daily download volume of the top 200 ranked iOS apps. The index surged 42% in October to reach 7.8 million daily downloads, compared to 5.5 million daily downloads in September and 5.3 million in August. Fiksu reports that the trend "is only expected to continue into the holidays."
The cost of acquiring users also dipped slightly in October over the previous month. The Cost Per Loyal User (CPLU) Index, which measures the cost of acquiring loyal users — defined as people who open an app three times or more — for brands that actively market their apps, increased 33% year-over-year to reach $2.16 in October, but fell slightly from $2.25 in September. However, the Cost Per Install increased 21% to $1.46. That figure represents a significant 59% increase year-over-year, and a marked increase over September's $1.21 cost per install.
Venture Beat notes that as the holidays approach, brands spend more money to get attention for their games and apps. Though they hope for higher download numbers and lower marketing costs, the cost of acquiring users via mobile ads has steadily risen, so the slight decrease in October's cost per loyal user is notable.
Fiksu says that October's surge in downloads was driven by customers purchasing the new iPhone 6 and iPhone 6 Plus. (October was also the same month that the iPad Air 2 and the iPad Mini 3 hit store shelves.) Additionally, Fiksu notes that the first set of apps that users download on their new phones are likely their essential apps, ones of which they're likely to be loyal users. As Fiksu's report explains:
An important lesson this month for marketers is the value of nurturing user loyalty prior to device launches and gift-giving seasons. Despite the marked rise in advertising costs particularly on iOS, the Cost Per Loyal User Index (CPLU) indicated a slight decline in October to $2.16 from September's $2.25. This decrease is a result of the tendency of app users to quickly re-download their most-used "vital" apps during upgrades. The first set of apps users download on their new iPhone 6s are likely to be those they can't live without, which makes them much more likely to become loyal users of those apps.
In addition to what Fiksu considers the primary reason why App Store downloads surged in October — the release of the iPhone 6 and iPhone 6 Plus — downloads were also driven by apps taking advantage of the release of the new iOS 8 mobile operating system. Apple Insider points out that with iOS 8, Apple added new application types, including third-party keyboards, extensions, and software that integrates with Apple's HealthKit framework and Health app.
Apps integrating with Health alone have represented a significant new category for users, especially those interested in using wearables and other tracking devices to quantify their activity levels and overall health. New games also take advantage of the Metal API for iOS 8, and apps are newly able to tap into the Touch ID fingerprint scanning abilities of newer iPhones and iPads. Additionally, iOS 8 brought better app discovery features to the App Store, which also includes an improved search function and the new ability for developers to bundle apps and offer discounts when users purchase the entire bundle.
Apple said in September that there were more than 1.3 million apps available in the App Store in 155 countries around the world. Apple also revealed that the App Store receives more than 300 million visitors each week. And in October, Apple reported that of the downloads available on the App Store, 675,000 were specifically designed for the displays of the iPad Air and the iPad mini.
Check out Tech Cheat Sheet on Facebook!
More From Tech Cheat Sheet:
Want more great content like this? Sign up here to receive the best of Cheat Sheet delivered daily. No spam; just tailored content straight to your inbox.