What Is Yahoo to Do With All Those Extra Domains?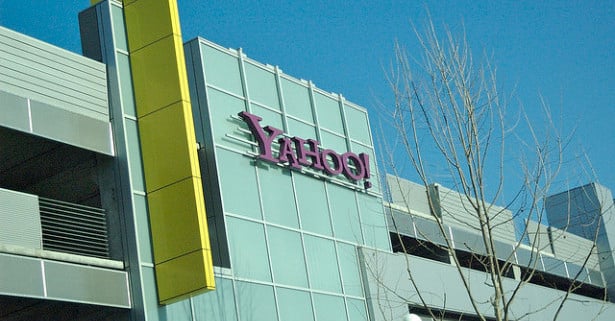 Yahoo (NASDAQ:YHOO) is holding what amounts to a garage sale for its dusty attic treasures in the form of a domain name auction. The company reports that earlier this year they found a hefty list of domain names that they had bought in the past and never did anything with. "When you're a company that's been around as long as Yahoo, there are lots of fun things that you stumble across," said Kevin Kramer, deputy general counsel at Yahoo, in his announcement of the "Domainapalooza."
"As we discussed what to do with them, it became obvious that it was time to set them free, back into the wild of the Internet. Tomorrow, we're starting a week-long auction that includes well over a hundred premium domain names. How premium you ask? How about sandwhich.com? That's a pretty awesome name, and now it's back on the market!" read Kramer's notice, which also included a list of domain names and price ranges.
Some of the cheaper domains include cyberjokes.com, webcal.com, and batoota.com, which range in prices from $1,000 to $5000. Some of the more pricey ones include av.com for $1 million to nearly $1.5 million, and webserver.com for between around $250 thousand and $500 thousand. Finally, some of the more humorous domains up for sale would be crackers.com, sled.com, religious.com, and finalcountdown.com — Gob Bluth perhaps?
The Next Web suggests that the real reason Yahoo is opening up its secret chest of domains is much less selfless. In addition to giving "creative" entrepreneurs the opportunity to jump on previously unavailable names, the company may be looking for a revenue boost at a time when the names will sell for higher prices.
Assuming buyers jump on the items Yahoo is laying out in its Domainapalooza, the company would be looking at a few million dollars in profits from the sale — a nice little chunk of money for merchandise it has no plans or desire to put to use.
Don't Miss: Google to Offer Cheaper Motorola Phone Option.