What is YouTube's Goal for LA Production Studio?
In a studio located in Playa Vista, which is south of Venice and Santa Monica in Los Angeles, Google (NASDAQ:GOOG) is giving the keys to young, upcoming video producers. Once the location where Howard Hughes built the H4 Hercules, and later where films such as Titanic, Avatar, and Star Trek were partly shot, the studio is now being leased by Google for its YouTube service.
The 41,000 square foot building is now used exclusively to create content for YouTube. Amazingly enough, YouTube doesn't own the programming made at the studio — the videos made at the studio, which is free for its content creators, is available to those creating the most popular videos on the website. Known as YouTube "content creators," people such as the Fine Brothers, Freddie Wong and Matt Arnold are using the space to create the next round of popular Internet content.
The Fine Brothers are shooting My Music, a mockumentary similar to the famous This Is Spinal Tap; Freddie Wong and Matt Arnold, two friends in their mid-twenties, recently shot episodes of Video Game High School in which teens fight video-game style. The videos of Freddie Wong and Matt Arnold have been watched 850 million times on YouTube — that's not a typo.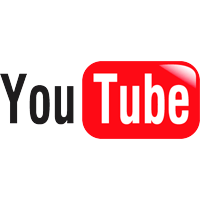 Taking cues from Google's famous headquarters, the studio has free sushi in the kitchen area for employees and a fireman's pole connecting the main lobby with another floor. Signing an 11-year lease, Google has spent millions of dollars refurbishing the space although they won't comment on specifically how much they've spent — though Robert Kyncl, YouTube's head of global content, has spent over $150 million on dozens of new online channels so the number is likely huge.
Kyncl says that while onlookers are likely to compare the space to a studio, it isn't a correct comparison. "A movie studio is closed," he says. "There is a gate and a guard and you can't get access to it. But here, you can."
Liam Collins, the head of YouTube Space LA, says the goal is creativity. "One of the reasons we built the Space in Los Angeles is because there's so much talent here," he says. "The video blogger who never leaves her bedroom may not know how to light a set but can come here and learn how to make video look beautiful. Audiences appreciate that."
In 2010, Kyncl joined YouTube, leaving Netflix Inc. (NASDAQ:NFLX) in the process — his goal was to find a way to get viewers to keep coming back and to improve content. One of his first big moves was to add the "subscribe" button so that viewers could continue to return to the pages of their favorite content, along with channels that mimicked the idea of television programming.
By all accounts, it appears to have worked. The top 100 advertisers in America now use YouTube's ad space, and Unilver and Dodge have both bought ad spots in the past 12 months. While YouTube's ad rates are still below that of primetime television, that's likely to change in the near future as the company recently announced that it had exceeded one billion regular users and that six billion hours of video were watched per month.
While the new studio and creative paradigm seems like a haven for video producers, there are those who have complaints about the system. Jason Calacanis, was one of the first to receive funding from Google for YouTube, but has recently grown sour with the process. Last month, he wrote a critical blog post entitled, "I ain't gonna work on YouTube's farm no more," where he criticized YouTube's share of ad revenue and described it as "a trap."
However, Kyncl explains that "It's really tough to keep everyone happy." He says, "If you want 100 per cent control, you need to have your own website, your own infrastructure … If you want to use someone else's platform, there are certain rules of the road."
Morgan Stanley suggests that YouTube could be a $20 billion-a-year business within six years. But Kyncl understands the dilemma as YouTube moves forward into territory that simply didn't exist only several years ago. While he used to compare the service to TV, YouTube now realizes it's something different, for better or for worse.  "We are who we are. If it hurts us, so be it."