What Will Oracle's Newest Acquisition Offer Companies?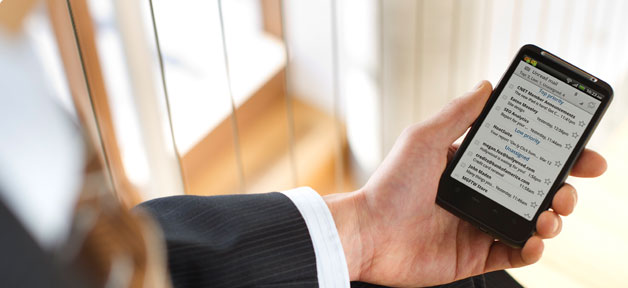 Corporate America means owning a cell phone — it's just a truth in this day and age — and a smartphone is really a must. But the phones that companies provide workers with are not always to their tastes, and as such, many get their own cellular devices and tablets rather than depend on whatever old thing their company will hand off to them.
Needless to say, this has led to some security concerns, and according to Tech Crunch, the technology business Oracle (NYSE:ORCL) plans to fill a growing security demand. Oracle bought Bitzer Mobile, a start up aged just barely below the 1,000-day mark, as it had created a new system for securing enterprise lockers on the personal devices of employees. According to the Bitzer Mobile advertisement, the company service "extends the security of the corporate network, and preserves the fun of mobile devices," instead of turning them into "bricks."
Oracle's webpage made a statement on its acquisition of Bitzer Mobile, saying that, "Bitzer Mobile augments Oracle's industry-leading portfolio of Fusion Middleware products, and is expected to be a core component to its mobile security strategy."
"Together, Oracle and Bitzer Mobile are expected to provide organizations with a comprehensive solution to further manage security of enterprise information held on personal and company-owned mobile devices," read the company statement.
According to Tech Crunch, Bitzer's system for mobile security isn't far from what Samsung (SSNLF.PK) offers with KNOX. Samsung's program offers authentication, data security, and a number of other services, but KNOX lacks Bitzer's ability to modify all platforms and systems, not just specific to one company or operating system. KNOX and Bitzer aren't the only ones out on the field dealing with the company security need. Lookout and AirWatch are two other startups doing similar work — making demands easily met by the multitude of companies targeting the business opportunity.
Don't Miss: Rumor: Major Apple Supplier Halts iPhone 5C Production.