What's Behind the Cisco Investigation in Russia?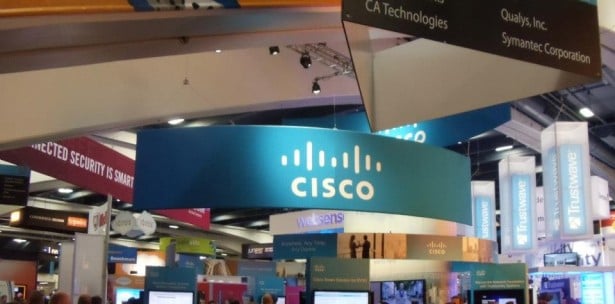 Nearly three months after Cisco (NASDAQ:CSCO) noted its business practices in Russia were under investigation in a company blog post, the story is making national headlines. The Wall Street Journal reported Cisco disclosed the investigation in a Securities Exchange & Commision (SEC) filing in February, a response to a request by the U.S. Department of Justice and SEC to look into behavior that may violate the U.S. Foreign Corrupt Practices Act in Russia and its provinces.
During the early stages of the investigation, which Cisco said it was handling at the request of U.S. regulators, the VP of compliance systems for the network equipment maker said there was no indication of wrongdoing by its partners in Russia and the Commonwealth of Independent States. The company official opened the same blog post by mentioning Cisco was honored as one of the "World's Most Ethical Companies" by the Ethisphere Institute for the sixth straight year. In paragraph four, she took up the topic of the allegations hanging over Cisco.
"Ethics and integrity are part of our DNA and ingrained in our culture and the way we conduct every aspect of our business," wrote compliance officer Roxane Marenberg in December. "Our success in entirely dependent upon continued compliance with ethical business practices," she added later in the post.
In terms of potential damage to the company, Marenberg wrote she believed the investigation would have "[no] material adverse effect" on Cisco's business. According to the Wall Street Journal report, the company maintained that position in its February SEC filing.
The Post staff, with access to Cisco's SEC filing, report the company said it was "fully cooperating" with the investigation in light of its seriousness. As for the company's bottom line, Cisco said there was little to no reason for investors to be alarmed, as less than two percent of its business came from its operations in and around Russia.
General trends in Cisco's business are far more concerning for investors. Company officials caught Wall Street off-guard in November when Cisco forecast double-digit sales declines ahead for January 2014. Regarding the current quarter, Cisco estimated a fall between six and eight percent.
The 2014 Sochi Winter Olympics brought out stories of rampant corruption in Russia and neighboring countries. Cisco may have been caught up in the same web of business culture, but few expect the company to pay a heavy price no matter what the investigation reveals.
More From Wall St. Cheat Sheet: