What's Got Sirius XM Radio on Fire?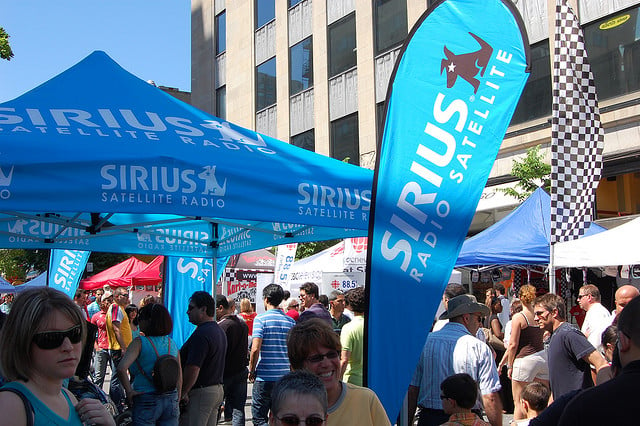 When Sirius XM Radio (NASDAQ:SIRI) vaulted toward the $4 mark late this week, it reached a price the stock hadn't seen since late 2007. Since mid-2009, Sirius has been on a steady march to greater value, but with the resurgent auto industry and several other factors fueling it, the stock has gained 36 percent in 2013. Here's a look at why Sirius is on fire.
Need a Ride?
It's difficult to discuss Sirius XM Radio without acknowledging the rise of the auto industry. Automakers are posting sales at a clip they haven't seen since Sirius was at its nadir in 2008. The two have made it back together, as so many new automobiles are equipped with free trial Sirius subscriptions. The satellite radio provider has been keeping these listeners more than 40 percent of the time. There's no reason to fear competition, either.
Sirius competitors such as Pandora (NYSE:P) can't provide the dizzying array of programming Sirius can. The sole satellite radio provider has cornered the market with respect to talk radio, sports broadcasting, and the actual songs listeners want to hear (as opposed to the suggestions from Pandora). News on the financial front has also been positive.
While Sirius is beating the likes of Pandora in content, there's more to the 7-percent surge since August 21.
Wall Street Encouragement
On Thursday, Moody's gave Sirius's $600 million in senior notes B1 status, effectively endorsing the plan of the satellite radio's financial officers. The following day, word hit The Street that Dara Altman, an executive vice president at Sirius, sold over 480,000 shares of the stock. The response to the insider sale was largely positive.
Meanwhile, Sirius has been expanding its range into sports programming, as the company recently agreed to present Bleacher Report content to listeners. While it's not premium content, the popularity of the Bleacher Report sites suggests sports fans don't mind the quality, so long as the talk revolves around their preferred teams.
Sirius also has more highbrow fare on tap, and there seems to be  little chance of halting the company's momentum at the moment. Technicals are strong, earnings are rock-solid, and recent outperform ratings suggest the time for Sirius has arrived.
Don't Miss: Here's Why Pandora Stock Is Singing.