What's Happening to the iPhone Camera?
Is the next generation of Apple's (NASDAQ:AAPL) iPhone getting a major camera upgrade? Several interesting pictures of a purported new iPhone motherboard have emerged on the French technology website nowhereelse.fr, reports Apple Insider. These photos were originally leaked by the Japan-based retailer Moumantai and they may indicate a significant reworking of the iPhone's camera specifications.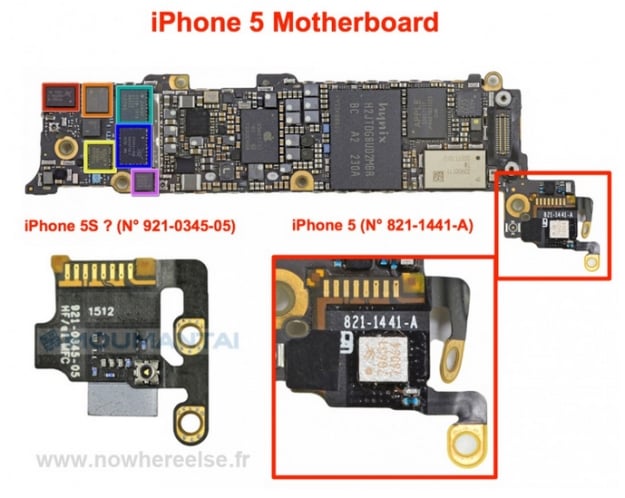 Comparing the photos of the new motherboard to the iPhone 5 motherboard reveals what appears to be a structural change to the internal circuit board where the camera and flash components are normally housed. The most obvious difference is that the two ribbons that were separate on the iPhone 5 motherboard are now fused into a single component.
No matter how intriguing these leaked photos are, it is still impossible to tell if this is a motherboard for the upcoming iPhone 5S or if it is for a rumored low-cost iPhone. It may also be for a completely unrelated and unknown Apple product. Japanese retailer Moumantai has also been responsible for previous leaked photos of Apple product components, including an alleged photo of the iPhone 5S camera lens and a photo of the home button for the same device.
Here's how Apple (NASDAQ:AAPL) traded Thursday: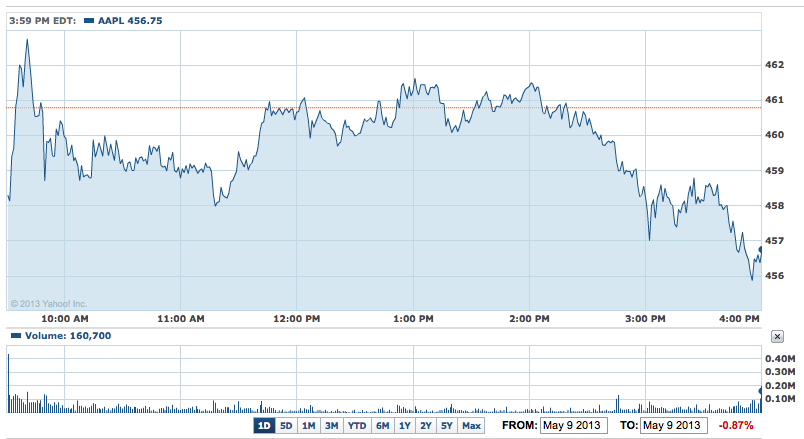 Don't Miss: Why Do These People Want Apple, Google in Their Cars?