What's New in Restaurant Tech?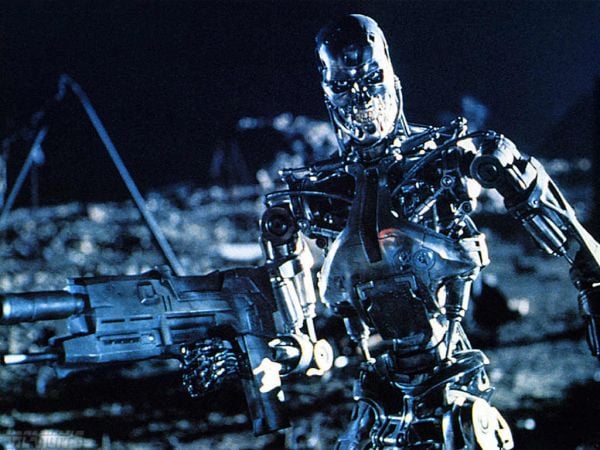 Companies in the food markets are going cyborg it would seem. Before you know it we'll be able to email each other lattes. Well — maybe not quite — but Starbucks (NASDAQ:SBUX) is now working on using net-workable coffee makers, and The Red Fish Grill is deep frying with the aid of a fancy oil-management system — according to Bloomberg.
"Technology is one more tool they can use to increase customer satisfaction and quality of service," said Hudson Riehle, the senior vice president of research at the National Restaurant Association. He noted that there would likely be an increase in web gadgetry at restaurants as they begin to see it as a competitive edge.
Susan Eutis, the president of WinterGreen Research Inc. announced that the price for chips in connected devices has gone done 80 percent over the past five years. Add to that Cisco's (NASDAQ:CSCO) new "Internet of Things Group" of 450 engineers, created in expectation of a boom in the connected devices industry. A rise in the presence of restaurant tech means good things for companies — like Cisco — that are helping produce these new technologies, and it also offers food and beverage chains new ways to save money.
In a press release Monday, Cisco discussed plans to use technology for training. "The problem now is that on-the-job training is very expensive for companies, since they have to pay experience trainers as well as the new workers," the release read. Cisco's "automation of the training process" could decrease cost and increase efficiency for a number of industries.
"Your margin in a restaurant is slim. The price of food never goes down and the price of labor never goes down. Everybody's trying to figure out how to help save some money," said Haley Bitterman, the corporate executive chef, noting that the oil monitoring system in his deep fryer will soon be in three other restaurants. That said, according to Bloomberg, the cost of installing technology like this can place it out of the spending range of smaller businesses — leaving them at a disadvantage.
In the case of Starbucks, they've installed around 500 Web-based brewers adding up to an investment of about $5.5 million — according to director of Starbucks Hardware Design Studio, Randy Hulett, they hope to have doubled that number in a years time.
Don't Miss: Take A Look at Nokia's New Stuff Before It's Overshadowed by Apple.