When Will Investors Press Pause on the Netflix Stock Surge?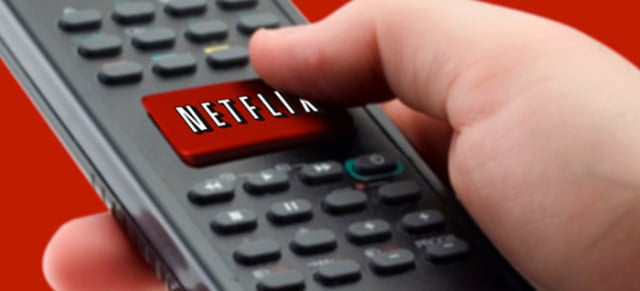 How long can the Netflix (NASDAQ:NFLX) stock show go on? We're not sure, but we're about to find out. The company's stock sat at $333.73 at the close Tuesday in New York — a share price that reflects a four-fold stock surge Netflix has enjoyed this year — but unfortunately, the company's executives can't exactly sit back and relax quite yet. They still have images of 2003′s stock plunge dancing in their heads, and now some analysts are suggesting a second dive is already in the works.
According to Barron's, Netflix's business has expanded significantly this year, drawing 40 millions users from 41 different countries, and that has helped rally its stock. The success of original shows like House of Cards and Orange Is the New Black has only helped fuel the service's growing popularity, and investors are on a high, going off of Wall Street predictions that earnings per share will total $1.76 this year and rally to $7.16 a share by 2015.
The problem is, Netflix's future is still precarious, and no one understands that more than the company's executive himself. CEO Reed Hastings has history to thank for his increased wariness, and he has cautioned investors more than once about overvaluing the stock. Back in 2003, Hastings offered similar warnings, but investors learned their lessons the hard way in 2004 when the stock plunged and lost more than half its value from the previous year.
This time around, a decade later, Netflix is still thriving, but its free cash flow is noticeably dwindling. Wedbush Securities analyst Michael Pachter credits Netflix's new original programming for the increased spending, but while such investments are supposed to pay off in the end for companies by subtracting from free cash right away and eventually paying off in the future, Pachter warns that Netflix "owns nothing" and thus is unlikely to benefit from its from its investments as much as a company would that invests in its own fully-owned asset. The analyst maintains that cash subtractions can slowly chip away from earnings quarter after quarter and then create a full-out drag on profit, but investors still aren't fully accepting the counsel.
To make matters worse, Netflix's costs are only expected to rise, especially as more U.S. studios start demanding higher fees now that video streaming has gained significant popularity. Not only will cable TV operators eventually facilitate higher content costs, but Amazon's (NASDAQ:AMZN) new streaming competition also won't help matters, and pretty soon, Netflix's currently low streaming costs will only be a thing of the past. The company also needs to continue appealing to subscribers overseas, and as the marketplace becomes more saturated, it'll be hard for Netflix to avoid new content costs while simultaneously securing licenses.
Don't Miss: News Corp's Q1 Earnings Show Tough Environment for Print News.