Which Apps Are Stealing Teen Users from Facebook?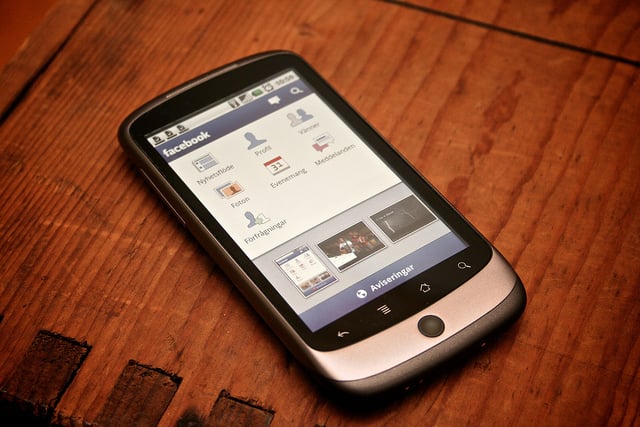 When Facebook Inc. (NASDAQ:FB) reported third-quarter earnings, the company impressed investors and analysts with its 66 percent growth in year-over-year ad revenue to $1.8 billion, 49 percent of which came from mobile ads. But despite its stellar performance in the third quarter, Facebook also acknowledged that it seems to be losing teenagers' interest.
"Our best analysis on youth engagement in the U.S. reveals that usage of Facebook among U.S. teens overall was stable from Q2 to Q3, but we did see a decrease in daily users, specifically among younger teens," Facebook CFO David Ebersman said during the company's earnings call. He followed this statement by reporting, "we remain close to fully penetrated among teens in the U.S. our monthly user numbers remain steady, and overall engagement on Facebook remains strong."
It seems that Facebook's success at appealing to such a wide swath of the population — the site had 728 million daily active users in September — is also what's alienating teenagers from using it. While teens don't seem to be deleting their accounts, they are apparently less engaged with the site than they have been in the past. A Pew study performed in May found that major reasons for teenage dissatisfaction with Facebook were both the increasing number of adults using the site and online "drama."
Studies have shown that young people are more connected to the Internet and mobile than ever. Research from mobileYouth found that 84 percent of teens ages 12 to 17 even sleep with their phones. Members of that same demographic spend more of their pocket money on mobile than any other goods or leisure activities.
So where are teen smartphone addicts spending their time and money online if it's not on Facebook? A new report from The Guardian suggests that it's on instant messaging apps like WhatsApp, Snapchat, and LINE. These avenues of communication are more private, which appeals to young people who are increasingly aware that what happens on Facebook does not always stay on Facebook.
Chat apps involve private conversations between friends who at least know each other well enough to exchange phone numbers. These apps also allow the freedom to have a conversation (or, with Snapchat, send a photo) without worrying that a parent or a potential employer may be watching. In another nod to privacy, teens are also attracted to these messaging services because they don't make their money from advertising, and so are free of ads like the ones clogging up Facebook's News Feed.
WhatsApp is the most popular of these messaging apps, with 350 million monthly active users around the world. And Snapchat's user base has spread like wildfire, as it allows users to send photos that are automatically deleted after a few seconds, meaning users can share drunk, sexy, or just silly moments without worrying about the photos ending up online — although users can still take screenshots of received content. Snapchat has been valued between $2 billion and $4 billion, and WhatsApp's monthly user fees bring its value closer to $5 billion.
While Facebook CEO Mark Zuckerberg said in the company's earnings call that Facebook can continue to appeal to users by developing apps that can stand alone, such as Instagram and Facebook's own Messenger service, it seems that teens are ditching Facebook for instant messaging apps precisely because they are the opposite of Facebook in so many ways. Whether Facebook can perhaps groom its own Messenger to provide the anti-Facebook experience teens are drawn to now remains to be seen.
Follow Jacqueline on Twitter @Jacqui_WSCS
Don't Miss: Telegram From Downton: Series Wins Season 5 Renewal.