Which Companies Will Take a Hit From the Death of Net Neutrality?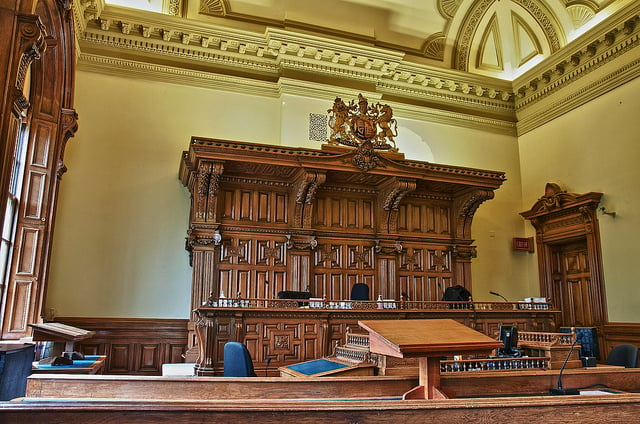 After a groundbreaking ruling against the Federal Communications Commission and its net neutrality rules on Tuesday, companies that make up the highest amount of Internet bandwidth usage could begin to be charged by Web providers for taking up so much space.
An appeals court in Washington, D.C., on Tuesday ruled in favor of Verizon Communications (NYSE:VZ), saying that the FCC was overstepping its boundaries by preventing Internet providers from charging the companies that make up the most Web traffic. Now Verizon and other Internet providers can charge companies like Netflix (NASDAQ:NFLX) and Google (NASDAQ:GOOG) for using so much bandwidth.
The FCC does have a chance to go back to the drawing board and come up with revised net neutrality rules. FCC Chair Tom Wheeler has said that the regulator remains dedicated to the principles of net neutrality and that the agency will appeal the ruling. The rules were put in place by the FCC to make sure the Internet would remain a fair place for everyone, with no companies receiving preferential treatment or being unfairly blocked by Internet providers.
Video streaming sites like Netflix and Google's YouTube account for the highest amount of Internet traffic and have the most to lose from the ruling, according to a report from The Wall Street Journal. Netflix alone accounts for 32 percent of North American Internet traffic during peak hours, per data from Sandvine cited by the Journal. These new rules could result in Netflix raising its subscription fees or YouTube placing more ads before videos in order for the companies to finance the fees.
AT&T (NYSE:T) is another wireless carrier looking to challenge the FCC's net neutrality rules. At the Consumer Electronics Show in Las Vegas, Nevada, last week, the carrier introduced a new "sponsored data" plan that will allow content providers to pick up the tab for the data their services use on AT&T's network. This means using the app or website of a company that uses the sponsored data plan won't show up on an AT&T customer's data usage bill. While this may be beneficial for consumers in terms of monthly bills, it does favor wealthier companies that can afford to pay for their users' data.
While AT&T wants to pretend it's saving its customers money by selling sponsored data, consumers will pick up the tab in the end. Even if abolishing the rule helps Verizon and AT&T keep the price of Internet access lower, it doesn't really save anyone money if Netflix and other highly visited sites hike prices in response.
Consumers won't likely see those price increases anytime soon, as Internet companies and their lawyers will fight the fees tooth and nail. The FCC itself plans to appeal the ruling and draft some new net neutrality rules. But at least one analyst who spoke to The Wall Street Journal believes charges based on traffic will inevitably be passed to content providers and consumers.
"You need to put forth an economic model to finance that investment," Tony Wible, an analyst at Janney Capital Markets, said to the publication. "The question is over the price point and who is going to set it."
More from Wall St. Cheat Sheet:
Follow Jacqueline on Twitter @Jacqui_WSCS