Which Investment Is Boosting Yahoo's Stock?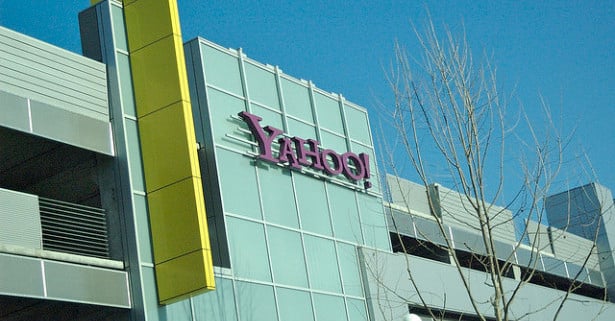 Yahoo (NASDAQ:YHOO) has had its price target raised $7 to $37 by UBS analyst Eric Sheridan on improved value of Yahoo's holdings in Chinese site Alibaba, according to a report from the analyst seen by the Hollywood Reporter.
Yahoo owns the second-largest stake in Alibaba with a 24 percent share, just behind the Japanese telecom company SoftBank (SFTBY.PK) with a 36.7 percent stake. Alibaba is moving towards offering an IPO and could ditch the Hong Kong exchange for an American one due to Hong Kong's strict ownership rules, according to a report from Reuters. Alibaba wants its founders and senior executives to maintain control of the company's board even though they only own about 13 percent of the company.
Yahoo and SoftBank have both come out in support of Alibaba's desire to maintain its current corporate structure. "As one of Alibaba's largest shareholders, Yahoo believes that management's efforts reflect the desire to govern the company for long-term success while also balancing the rights of shareholders," Jacqueline Reses, Chief Development Officer at Yahoo and an Alibaba board member, said in a statement seen by Reuters.
The NASDAQ and NYSE exchanges will now fight over which can land the highly anticipated IPO. Alibaba currently controls 80 percent of the Chinese e-commerce market. Some analysts have cited the Alibaba investment as the reason Yahoo's stock has risen despite difficulties growing its Internet businesses. Shortly after Chief Executive Officer Marissa Mayer took her position, Yahoo sold about half of its holdings in Alibaba back to the company for a reported $7.6 billion. Selling more of the stock after the IPO could bring in an even bigger profit for Yahoo.
Sheridan said in his report that he believes Alibaba could bring in $100 billion in its IPO, up from his previous estimate of $70 billion. Yahoo will have to sell half its stock in Alibaba in an IPO according to its investor agreement.
"Yahoo may be able to conduct a second sale in a more tax-efficient manner," Sheridan wrote. "In total, this implies an $18.7 billion post-tax value for Yahoo's entire Alibaba stake — or $17.10 per share." Sheridan believes the Alibaba IPO could happen by early 2014.
Yahoo has done well thus far under the helm of Mayer. Sheridan cautioned, "We continue to believe core Yahoo will face near-term revenue growth challenges due to unfavorable mix shifts (premium to non-guaranteed, U.S. to international, desktop to mobile)," but earlier this month Mayer said that the site has reached 800 million unique monthly visitors.
A flurry of acquisitions Mayer has made since taking the CEO spot have been paying off, and it seems that Yahoo may be down but not out in terms of competing against rivals like Facebook (NASDAQ:FB) and Google (NASDAQ:GOOG). The company's stock has risen 63.1 percent this year, 21.3 percent for the month, and 9.54 percent in the last week. The stock hit $33.82 during trading on Friday, the highest stock price the company has seen since 2006. The stock closed at $33.55 on Friday.
Don't Miss: Larry Ellison Is Getting Pay Heat from Oracle Investors
Follow Jacqueline on Twitter @Jacqui_WSCS