Who Will Win the Bidding War for BlackBerry?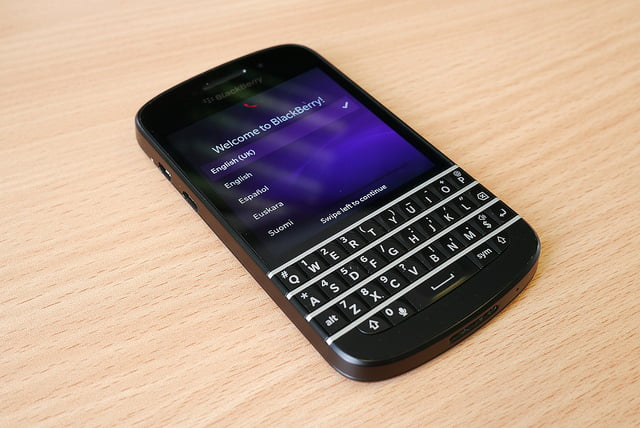 Cyberus Capital Management LP is considering joining up with Mike Lazaridis and Doug Fregin — co-founders of BlackBerry (NASDAQ:BBRY) — in a bid to buy the company. November 4 brings with it a deadline for all buyout offers, putting a tight schedule on any joint agreement according to the Wall Street Journal. Lazaridis and Fregin announced their intentions last month, and own 8 percent of BlackBerry in combination.
Others involved in bidding for the company include Fairfax Financial Holdings Ltd. (FRFHF.PK), which owns a 10 percent stake in BlackBerry. Fairfax's preliminary offer has yet to be finalized, but was at $9 per share, and $4.7 billion overall back in September. Also involved in bidding is the Chinese company Lenovo Group Ltd. (LNVGY.PK) — according to reports from people familiar with the matter.
An agreement between Cyberus and the two co-founders could give both the extra financial boost they need in their bid, according to the Wall Street Journal, and would take out some competition simultaneously — stock price movement seems to indicate that investors don't think a $4.7 billion deal is realistic. Stock was trading at $7.75 on the Nasdaq Stock Exchange on Friday, leaving the market value of Blackberry down at $4 billion.
"The Special Committee is seeking the best available outcome for the Company's constituents, including for shareholders. Importantly, the go-shop process provides an opportunity to determine if there are alternatives superior to the present proposal from the Fairfax consortium," said Barbara Stymiest, the chair of BlackBerry's board of directors, in a company press release.
When BlackBerry entered into a letter of intent with Fairfax, Prem Watsa, CEO of Fairfax, sounded hopeful. "We believe this transaction will open an exciting new private chapter for BlackBerry, its customers, carriers, and employees. We can deliver immediate value to shareholders while we continue the execution of a long-term strategy in a private company with a focus on deliver superior and secure enterprise solutions to BlackBerry customers around the world," he said.
Don't Miss: Half of All Vehicles May Have This Apple Feature by 2018.