Who's Been Secretly Running iOS 7?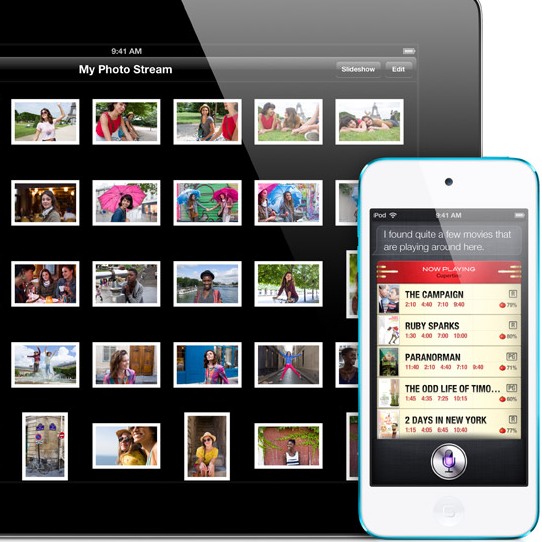 Apple (NASDAQ:AAPL) watchers are eagerly anticipating the debut of iOS 7, the company's next iteration of its mobile operating system, at the Worldwide Developers Conference in June. However, it appears many lucky Apple users are already experiencing the latest software offering from the Cupertino-based company.
Server log data reported by Apple Insider show a significant spike in devices using Apple's iOS 7 over the past week. According to TechCrunch, mobile site company Onswipe has tracked a similar spike in iOS 7 usage on Apple's iPad devices over the same time period. Not surprisingly, many of the IP addresses associated with the new operating system were based in Cupertino and San Francisco, California.
Multiple reports have emerged in the last few weeks that suggest Apple's software engineers are scrambling to get iOS 7's reworked appearance ready in time for its preliminary debut at the WWDC. Apparently Jonathan Ive, who is now in charge of Apple's human interface design, is leading a major redesign effort that will give iOS 7 a minimalist appearance that will more closely mesh with the company's minimalist hardware design.
The major revamping effort has led to some concerns that the new operating system would not be ready in time for its WWDC debut. However, based on the sever log information, it appears that many Apple beta testers are already heavily using the software in final preparation for the iOS 7 unveiling at WWDC 2013.
Here's how Apple stock has traded so far this week.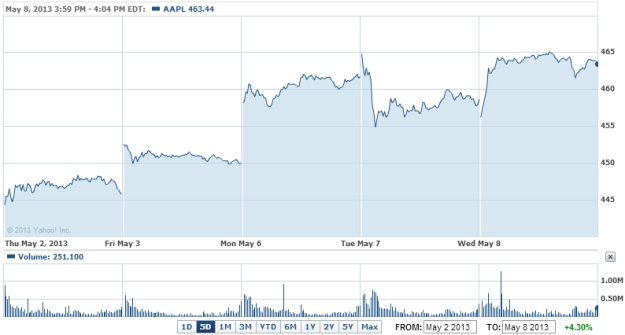 Don't Miss: Can the iPhone Be Your Next House Key?