Who's Yahoo Partnering With Now?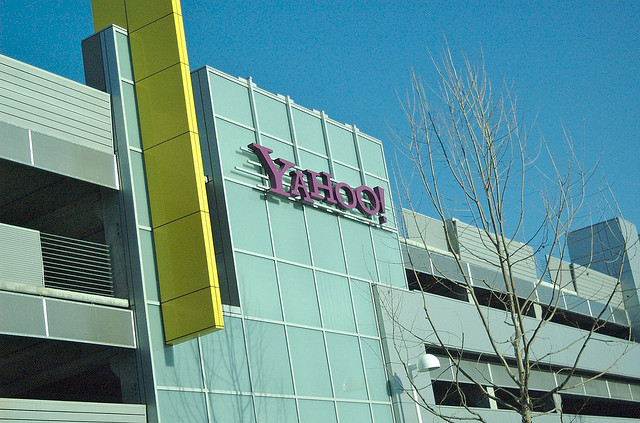 Perion Network Ltd. (NASDAQ:PERI) unveiled a new partnership with Yahoo (NASDAQ:YHOO) on Monday morning, announcing a multiyear deal that will allow the two companies to collaborate on search and distribution.
Perion makes and distributes software and applications. The company's two most popular products are IncrediMail, which allows users to attach "stationary, E-cards, animation, and emoticons" to emails while managing multiple accounts and Facebook messages in one place, according to the app's website; and Smilebox, a photo sharing and editing program available via desktop and mobile. Perion says its products have 300 million downloads and 50 million unique visitors each month.
The partnership will help Perion focus on its search business, the company said in a release. Perion's search services will now be powered by Yahoo technology, meaning Yahoo's "search marketplace and search experience is available to Perion's loyal customer base."
Perion CEO Josef Mandelbaum said of the deal: "Perion is pleased to add Yahoo! as a search provider and hopes that this agreement is the beginning of a long and fruitful relationship. Perion has now partnered with four leading search providers, creating a balanced and diversified strategic base for the Company's search advertising revenue stream."
Perion reported quarterly earnings Monday morning. Revenue grew 99 percent year-over-year to $24.4 million, and earnings per share grew to 26 cents versus 18 cents a year ago. Mandelbaum cited the company's search partnerships with companies like Google (NASDAQ:GOOG), Microsoft's (NASDAQ:MSFT) Bing, and Ask.com as reasons for the strong growth.
The company also announced a partnership with Conduit, a free online platform for Web publishers, in addition to the deal with Yahoo. Despite that growth, Perion's earnings fell short of analyst expectations, missing EPS forecasts by 7 cents per share and revenue forecasts by $1.3 million.
Yahoo has been purchasing start-ups and making partnerships left and right as CEO Marissa Mayer tries to make the search engine, which has suffered from competition with Google, cool again.
Terms of the deal were not disclosed, and Perion shares were trading down 6.97 percent at the time of writing.
Follow Jacqueline on Twitter @Jacqui_WSCS
Don't Miss: Can Microsoft Take the Government to the Cloud?