Why App Stores Are Terrible for Discovery and How to Fix It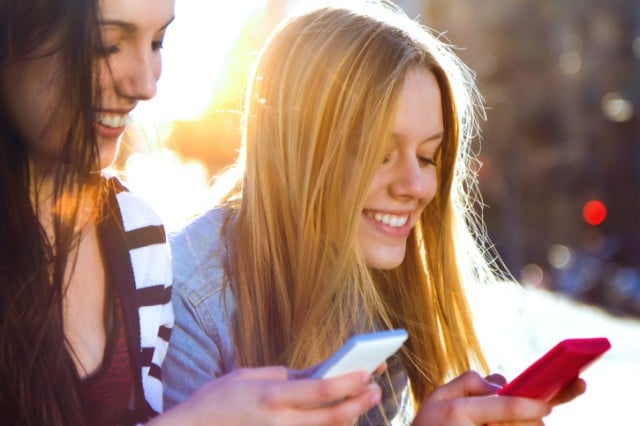 It's a pretty universally acknowledged truth that app stores don't facilitate the easy discovery of apps. VentureBeat reports that 75 billion apps have been downloaded from Apple's (NASDAQ:AAPL) App Store, and 50 billion from the Google (NASDAQ:GOOG) (NASDAQ:GOOGL) Play Store. But Android and iOS users complain that it's difficult to find high-quality new apps given the huge number of apps and app stores' poor navigation, and developers and marketers complain of the difficulty of getting users to find and download their apps. However, VentureBeat reports that Apple and a company named Xyo are making efforts to improve the app discovery process in the App Store and the Google Play Store — even if they haven't hit on the perfect solution yet.
Apple recently announced a new App Store feature, "Browse by Category," which enables users to navigate through app collections via icons rather than drop-down lists. In June, AppleInsider reported on the change to the Mac and iOS app stores:
"The 'Browse by Category' option is now a featured card on both the Mac and iOS App Stores alongside other curated collections like App Store exclusives and individual showcased apps. By effectively breaking off the Categories menu, which is still available in drop-down form near the search bar, Apple is possibly looking to boost app discovery."
The dropdown menus are also still available, and are more efficient for Mac users than iOS users, but the new icon-based navigation aims to make touchscreen browsing easier, plus simplify the process of finding new apps among the store's huge number of offerings.
An alternative to the default app stores, like Apple's App Store and the Google Play Store, is the third-party app discovery service, like Xyo. TechCrunch reports that the Xyo app makes it easier for users to search for Android apps, and uses 400 different "signals" to provide app suggestions. Users don't need to type to navigate the app store, and have access to over 1,000 subcategories to discover apps. However, Xyo's real business model is in licensing the technology showcased in its app, as TechCrunch explains:
"Xyo already has several partners lined up who will pre-load this new app on their devices (though Xyo isn't permitted to disclose names at this time.) And, as a part of the pre-load deal, Xyo will promote other apps from the partners in the recommendations it serves. The company also does revenue-sharing for its app advertising services, so its potential partners have an incentive to promote the app."
However, the fact that it's so difficult to get users to fully switch to a third-party app store has caused many app discovery companies to shift out of the business, or license their services, as Xyo is doing now. A Forrester report last year found that the App Store and the Google Play Store dominate users' methods of app discovery. As reported by TechCrunch, the report found that "general browsing" through the two app stores is the most popular method of finding new apps to download and use. Recommendations from friends and family constitute the second most popular method, while browsing the "top rated" or "most popular" sections is the third most popular method of app discovery. An app being pre-loaded on a phone ranks as the fourth most popular method of app discovery.
Encouraging social recommendations is one of the few things that developers can do to help propel their apps up the charts — though Apple, particularly, is bent on making sure that apps don't incentivize social sharing in ways that unfairly influence App Store rankings. However, developers and marketers have relatively little information to work with when trying to promote an app, as the operations and algorithms of the app stores are far from transparent. Optimizing an app for the appropriate app store involves close attention to the app's description and the quality of the screenshots or video demonstration. It also usually involves mobile advertising.
But as Forrester's Thomas Husson notes, getting an app to the top 100 or top 50 apps also requires providing a "differentiated experience" — something that users will want to tell friends and family about. Keeping an app in the top 50 or 100, and keeping users engaged with the app, also requires a lot of work. "The use of advanced analytics and push notifications to maintain the quality of the app over time is key."
Subcategories could present an easier way for users to find apps, and a better way for developers to get their apps discovered. However, while adding more specific categories to existing app store navigation can certainly help, simply adding more specific labels to apps isn't going to cut it. Making fundamental changes to the way that app stores' navigation and recommendations work — or finding a solution to replace them — is a more likely way to bring about significant progress toward an app discovery solution.
Given the difficulty of getting users to use a solution that replaces the default app store, there's a lot of room for Apple and Google to get it right with the App Store and Play Store. Google may even be onto a solution already, as it could deploy the curation technology developed by recently acquired Songza to improve app recommendations and navigation in the Play Store.
Last year, Forbes posed the question: "App Discovery: why can't anyone figure this out yet?" The article posited that the best way to improve app discovery, not only for users but also for developers and even for app stores, is for an app discovery solution to have a social element as well as specific categories for the organization of apps. "Looking at it from afar, social app discovery is the best solution for everyone in the game. Developers' apps have a better chance of getting discovered by word-of-mouth referrals of their users. Users are getting recommendations from people they trust instead of random strangers leaving questionable reviews on app stores. App stores get access to valuable data on how apps spread organically and insights into how to tailor their app assortment to their user base."
Social app discovery could easily go hand-in-hand with the functionality to find apps based on subcategories. "Categories should give users a broad idea of what this app is about (i.e. 'productivity,' 'games,' 'books,' etc.) and an overview of its main features. Why not create micro-categories based on features? Why not give users a way of narrowing down functions until the best match(es) remain? The reason for saying so is simple: If we keep inventing apps that do one darn small thing, we'll have to find a way of categorizing them."
Better tools for the social discovery of apps, combined with improved search functions, better categories and organization, plus smarter recommendations, could completely remake the app store experience. That experience would be better for users looking for an app to fulfill a specific need, users looking for recommendations from people whose opinions they trust, developers with quality apps looking to drive more downloads, and app stores, which are looking to simultaneously offer quality suggestions and drive downloads and revenue themselves.
As BlackBerry's Don Turner noted, according to Pocket Gamer, app stores are great for distribution, but "terrible for discovery." Turner went on to add that, "The truth is, people spend so long in app stores because search is so awful." It's entirely possible that that's true, and it's up to Google and Apple to work on a solution to improve the navigation and recommendations that their stores provide to users. Smarter categorization and suggestions, plus a more fluid, more social interface are a good place to start. If Apple and Google don't step up the app store experience, someone else will introduce a tool so good that users won't mind bypassing the Play Store or the App Store to find and download better apps.
More From Wall St. Cheat Sheet:
Want more great content like this? Sign up here to receive the best of Cheat Sheet delivered daily. No spam; just tailored content straight to your inbox.