Why Did Google End Netflix Promotion for Chromecast?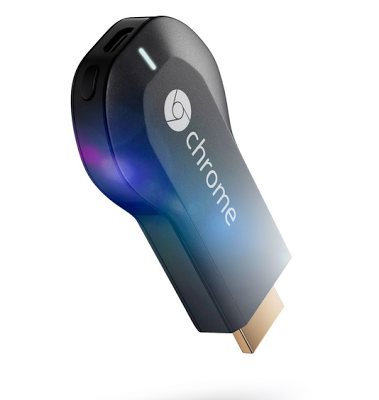 Google (NASDAQ:GOOG) will no longer offer a free three-month subscription to Netflix (NASDAQ:NFLX) along with a purchase of its upcoming Chromecast TV dongle device, citing "overwhelming demand."
Consumers jumped on the opportunity to purchase Chromecast when they did the math related to the Netflix subscription, which was available to new and existing users. When the $24 Netflix subscription was subtracted from the $35 price of Chromecast itself, many consumers felt they had little reason to not try out the device. However, a lot of people had the same idea and the deal quickly ran out.
"Due to overwhelming demand for Chromecast devices since launch, the 3-month Netflix promotion (which was available in limited quantities) is no longer available," Google told the LA Times.
While Google will no longer offer the promotional deal, those that purchased Chromecast before the deal ran out are still eligible to redeem their Netflix promotion codes. Amazon (NASDAQ:AMZN) also told consumers through its Chromecast product page that anyone who purchased the product before 8:31 P.M. ET on July 24th will still be able to access their promotional code.
Google's Chromecast is a small USB-like device that will plug into TVs and allow consumers to stream content from their laptops, smartphones, and tablets to their television screen. While it isn't clear whether the device is replacing Google's long-rumored set-top device, Chromecast is already being heralded due to its simplicity.
The device led Variety to name its headline: "Google Chromecast's Real Genius: It's Cheap and Dumb." The title was based around Videonuze analyst Will Richmond's statement that "instead of TVs continuing to become 'Smart TVs,' they are going to become dumb yet again," in a blog post.
The device is being seen as a strong competitor to Apple (NASDAQ:AAPL) TV, which retails at $99. Even without the Netflix promotional deal, Chromecast's list price of $35 still makes it a fantastic deal compared to the competition as it goes on sale this Sunday at all Best Buy stores along with the usual online retailers.