Why Did Google Give Up Frommer's?
Google Inc. (NASDAQ:GOOG) has sold the travel guide brand Frommer's to its founder, Arthur Frommer. Mr. Frommer now owns the Frommer's brand again and will license travel content from Google, who is keeping the Frommer's brand content it acquired from publisher John Wiley & Sons Inc. (NYSE:JWA), according to Bloomberg.  Google integrated the Frommer's brand content with its services, joining a growing list of previously independent review and information services it has swallowed.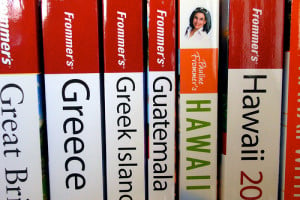 Google acquired Frommer's in August 2012, and it was reported last month that the company planned to stop publishing Frommer's branded books, according to CNN.  After purchasing from Google the brand rights that bear his name, Mr. Frommer spoke to the Associated Press, "It's a very happy time for me. We will be publishing the Frommer travel guides in ebook and print formats and will also be operating the travel site Frommers.com." Frommer's was founded in 1957 and jumped from publisher to publisher until finally being purchased by John Wiley & Sons in 2001. Wiley announced last year that it would start selling some of its assets to help refocus itself, and Google ended up buying the travel guide brand…
The acquisition of content from traditional, paper publishers is nothing new for the search behemoth. Google acquired Zagat Survey LLC–which publishes restaurant guides–in 2011 and integrated the Zagat content with Google+. Since Google powers the majority of Internet searches in the Western world, it has the advantage of being able to display its own content directly in search results. Targeted advertising is a huge part of Google's business model and with so much valuable travel and review data available to it now, it is in a better position to compete against travel-focused sites such as Yelp and TripAdvisor.
Google said in an emailed statement that, "We're focused on providing high-quality local information to help people quickly discover and share great places, like a nearby restaurant or the perfect vacation destination. That's why we've spent the last several months integrating the travel content we acquired from Wiley." As is often the case now, acquirers want nothing to do with the brands or companies they buy, they just want the content. After all, what is a publisher worth without something to publish?
Don't Miss: Blackberry, Google and Red Hat: Down with Patent Trolls!