Why Is Facebook Spending Billions for WhatsApp?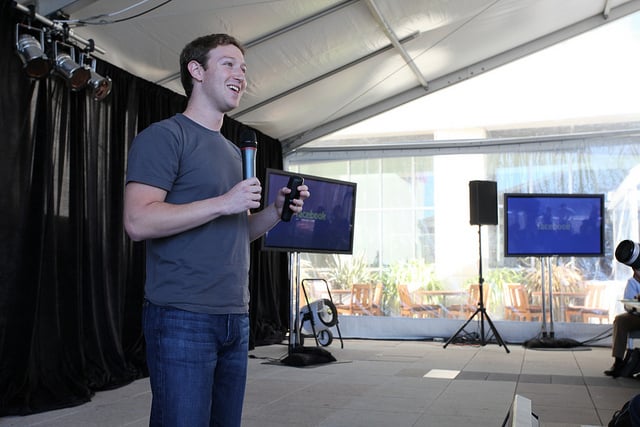 In case you didn't hear, a million dollars simply isn't cool anymore. You know what's cool? A few billion dollars. The world's largest social media company is once again populating news feeds everywhere after announcing a multibillion-dollar acquisition.
Late Wednesday, Facebook (NASDAQ:FB) revealed an agreement to acquire instant messaging service WhatsApp in a deal worth $19 billion. Facebook will spend approximately $4 billion in cash and about $12 billion in stock. Another $3 billion in restricted stock units is also included for WhatApp's founders and employees that will vest over four years subsequent to closing — which is expected to take place later this year.
This is easily Facebook's largest purchase to date. In 2012, the company bought Instagram, the mobile photo and video sharing application, for about $1 billion in cash and stock. Much like Instagram, the WhatsApp deal will likely be criticized heavily over the next few days or even quarters, but Facebook made the purchase for two simple reasons: connectivity and user growth.
Mark Zuckerberg and Jan Koum, the chief executive officers of Facebook and WhatsApp, respectively, are both on a mission to bring the world together. "WhatsApp is on a path to connect 1 billion people. The services that reach that milestone are all incredibly valuable," said Zuckerberg in a press release. "I've known Jan for a long time and I'm excited to partner with him and his team to make the world more open and connected."
Koum added, "We're excited and honored to partner with Mark and Facebook as we continue to bring our product to more people around the world."
As the chart above shows, WhatsApp has witnessed extraordinary growth in its first four years. In fact, the app is well ahead of Facebook, Gmail, Twitter, and Skype in terms of monthly active user accounts. Currently, more than 450 million people are using WhatsApp each month, and 70 percent of those people are active on a daily basis. Furthermore, more than 600 million photos and 200 million voice messages are sent each day, along with more than 100 million video messages. All three categories have more than doubled from a year earlier.
Despite the hefty price tag, monetization of WhatsApp is not a primary concern for Facebook at this time. The app will remain as a standalone service and is free to install. Users also receive the first year free and only pay 99 cents per year afterwards. With more than 1 million people signing up each day, WhatsApp is expected to reach 1 billion users in just a few years. Zuckerberg also noted on a conference call late Wednesday that growth will be the focus for the next few years, not monetization. WhatsApp doesn't even sell ads, and quotes Fight Club on its homepage: "Advertising has us chasing cars and clothes, working jobs we hate so we can buy shit we don't need."
Investors initially sent Facebook shares down about 5 percent in after-hour trading once the deal was announced. However, shares bounced off those lows and fell less than 3 percent in morning trading.
 More From Wall St. Cheat Sheet:
Follow Eric on Twitter @Mr_Eric_WSCS